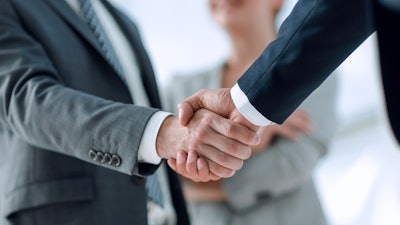 Sonendo, developer of the GentleWave root canal disinfection system, announced that Andrew Kirkpatrick will step down as chief operating officer effective June 1.
Kirkpatrick, who joined Sonendo in 2020, is leaving to pursue new opportunities. Additionally, the company announced that it has created two new positions that will focus on operational improvement and innovation.
John McGaugh, who has more than 20 years of experience and previously worked at Abbott Vascular, Boston Scientific, and American Medical Systems, was named vice president of operations effective May 1. Earlier this year, Sonendo promoted Kevin Yein to vice president, research and development. Since joining the company in 2020, Yein has helped drive product development of Sonendo's CleanFlow technology and the GentleWave G4 system, which were introduced in 2022.
Both McGaugh and Yein will report to Bjarne Bergheim, Sonendo's president and CEO, and serve as members of the company's management team.