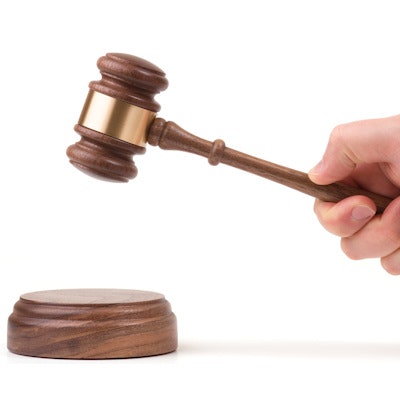 A U.S. judge has ordered a Pennsylvania prison to get an oral surgery consultation for an inmate who has experienced pain from an impacted wisdom tooth for about half a year, according to a recent court opinion.
Erie County Prison must get Jhen Scutella, who represented himself during his hearing, a consultation with an oral surgeon or other appropriate specialist and arrange transportation for the visit. The prison may have denied Scutella treatment due to cost, according to an opinion issued on February 5 by Magistrate Judge Richard Lanzillo of the U.S. District Court for the Western District of Pennsylvania.
"This relief is limited to referral of Scutella to an oral surgeon or other professional with the equipment and qualifications necessary to assess his condition," the judge wrote.
However, the court didn't determine whether Scutella's tooth problem requires treatment. Instead, that matter will be decided by the medical and dental professionals who are responsible for his care while he is in prison after he receives his consultation.
On May 1, 2019, Scutella was sentenced and remanded to the Erie County Prison for a felony drug conviction. Prior to his incarceration, he was diagnosed with an impacted wisdom tooth. In July, Scutella began experiencing persistent pain from the impacted wisdom tooth. At times, he said it was an 8 or 9 on a pain scale of 1 to 10. He was repeatedly seen by medical staff and the prison's dentist for this problem. Scutella eventually filed a lawsuit in U.S. court because his impacted wisdom tooth wasn't getting the attention it needed.
Not wanting to pay
The judge also heard evidence during a recent hearing that the prison may have been trying to "run out the clock" and avoid providing care until the 34-year-old's release from prison to avoid paying for an offsite consultation.
Scutella provided testimony and evidence that proved the prison violated his 8th Amendment rights, which bars cruel and unusual punishment, by failing to provide him with appropriate care for his tooth. Continuing to ignore Scutella's dental needs would likely rise to deliberate indifference or "delayed medical treatment for nonmedical reasons," the judge wrote.
The judge pointed to one medical record in which the prison dentist wrote that Scutella's tooth problem couldn't be treated at the prison. The dentist stated that Scutella's condition "is not life threatening but definitely needs to be addressed by oral surgeon as soon as he's released from prison," wrote the judge, quoting the medical record.
Delaying proper evaluation of Scutella "far outweighs the burden and cost" that arranging such an evaluation will impose upon the prison, the judge wrote in his opinion.
"While the record is silent regarding the cost of an oral surgeon's evaluation and possible treatment, it does not outweigh the pain Scutella will experience if denied the same," Lanzillo wrote.