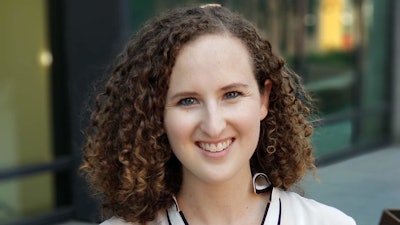 Will a new method of treating pain after wisdom tooth extraction "stick" around? Our top story of the week reports on a pilot study investigating the use of elastic kinesiology tape in conjunction with nonsteroidal anti-inflammatory drugs (NSAIDs) after impacted wisdom tooth extraction. The pairing resulted in less intense pain, increased jaw opening, and smaller doses of NSAIDs.
Yet another creative way to "melt away" postoperative complications may be to give kids popsicles. A study recently published in the Journal of Pediatric Nursing showed that the incidence of agitation after anesthesia emergence was significantly lower in children between the ages of 1 and 3 who were given a popsicle after sedation.
With a resurgence in scarlet fever cases in Europe and the U.S., dental teams should know the symptoms, as they may be the first to notice the early orofacial signs of the bacterial infection. A strawberry-like appearance on the tongue and a sandpaper-like rash are two of the early symptoms to watch for.
In other news, current dental terminology codes alone are increasingly not sufficient enough to file a claim, since payers are requesting medical necessity and clinical notes. Dr. James V. Anderson summarizes different medical code sets and highlights why a new medical code for silver diamine fluoride is a milestone for patients and medical-dental integration.
Last but not least, it's no secret that dental professionals experience high rates of burnout. But new research suggests the symptoms may vary based on gender. In a new study, female dental students reported more emotional exhaustion, while male students reported more depersonalization.