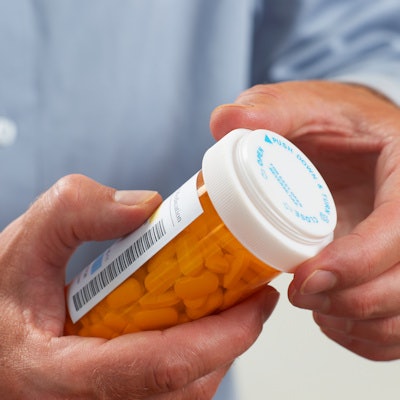 Can hypnosis and other mind-body therapies reduce the number of opioids needed to treat pain after dental surgery? Maybe, according to the findings of a systematic review recently published in JAMA Internal Medicine.
Researchers reviewed 60 clinical studies, some of which included dental patients, to investigate whether hypnosis, meditation, and other mind-body therapies might reduce patients' pain and opioid use. Although the results aren't specific to dentistry, they demonstrate that alternative therapies show promise as tools to reduce opioid use.
"Practitioners should be aware that mind-body therapies may be associated with moderate improvements in pain and small reductions in opioid dose," wrote the authors, led by Eric Garland, PhD, from the Center on Mindfulness and Integrative Health Intervention Development at the University of Utah (JAMA Internal Medicine, November 4, 2019).
"Mind-body therapies may be associated with moderate improvements in pain and small reductions in opioid dose."
— Eric Garland, PhD, and colleagues
With the ongoing opioid crisis, there is an urgent need to find alternative pain-relieving strategies. The researchers hypothesized mind-body therapies, defined as therapies designed to help the mind benefit physical functioning or otherwise promote health, might be one solution.
To find out, they conducted a meta-analysis using randomized clinical trials and systematic reviews that investigated the effects of mind-body therapies on pain intensity and opioid use. Their review included 60 studies with 6,404 participants, and two studies specifically focused on mind-body therapies to reduce pain following dental surgery to remove third molars.
Overall, mind-body therapies significantly reduced pain intensity and the opioid dose needed to treat pain. However, the effectiveness of mind-body therapies varied by the type of intervention, with hypnosis, meditation, and cognitive behavioral therapy outperforming other therapy types.
In addition, hypnosis appeared to work particularly well for acute pain. Studies that evaluated the effectiveness of hypnosis, including the two dental studies, found that the therapy significantly improved pain scores and opioid dose, desire for opioids, and time to first postoperative opioid dose. These results could be because of how hypnosis works for acute pain, the authors noted.
"Techniques such as hypnosis and guided imagery aim to reduce pain through dissociation or imaginal superimposition of pleasurable sensations onto the painful body part," the authors wrote. "These mechanisms might instead be efficacious for acute pain conditions or procedural pain where nociceptive peripheral or visceral afference during noxious stimulation causes suffering."
While the review found significant associations between mind-body therapies and reductions in pain and opioid use, it still had several limitations. Notably, the authors did not include opioid dose or delivery method in their analysis, nor did they distinguish between the results for acute, chronic, and cancer pain.
Nevertheless, most of the included studies had a low risk of bias, and the review could serve as a springboard for future research into opioid alternatives, they noted.
"The findings suggest that [mind-body therapies] are associated with moderate improvements in pain and small reductions in opioid dose and may be associated with therapeutic benefits for opioid-related problems, such as opioid craving and misuse," the authors concluded. "Future studies should carefully quantify opioid dosing variables to determine the association of mind-body therapies with opioid-related outcomes."