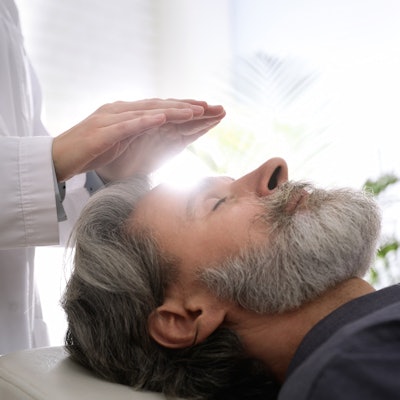 Can hypnosis be an alternative to medication for relieving acute dental pain? Although there are only a few dozen studies on the topic, the evidence is promising that hypnosis can help relieve dental pain, according to a systematic review published June 16 in the Journal of Dentistry.
"Hypnosis offers a possible alternative to conventional pain medications that can be used relatively easily by a trained practitioner," wrote the study authors, led by Anuschka Erin Merz of the University of Bern in Switzerland.
Dentists aim to provide safe, effective, and painless treatment for their patients, so acute pain relief is vital. Local anesthetics and analgesics are commonly used for acute pain management; however, there are many contraindications, like allergies, intolerances, and reactions. Alternatives are necessary for some patients.
Previous research has demonstrated that hypnosis provides positive effects on treatment and a significant reduction in intra- and postoperative pain. The term "hypnosis" is often used to collectively describe various hypnosis techniques that result in a state of focused attention and concentration. Hypnosis can comprise three components: absorption, dissociation, and suggestibility.
Hypnosis can be used as an adjuvant to local anesthesia and to increase the effectiveness of other pain-relieving techniques. It has been the subject of more than dozen clinical studies, which were the focus of the new systematic review and meta-analysis.
Five electronic databases were screened for studies published between 1989 and 2021. A total of 27 papers were included in the study, and a meta-analysis was performed.
Although there were only a small number of studies, the evidence confirmed the positive effects of hypnosis on acute dental pain relief. Hypnosis reduced intraoperative and postoperative pain and reduced the number of analgesics needed in dental procedures like tooth extractions, the authors wrote.
The included studies used a variety of techniques to induce hypnosis and relaxation. Notably, patients who were more easily hypnotized generally responded better to hypnosis.
Despite the promising results, the study's authors urge that further research is needed. Hypnosis offers a possible alternative to conventional pain medications and can easily be induced by a trained practitioner, the authors noted.
"Hypnosis has been reported to reduce intraoperative and postoperative pain as well as the use of analgesics in various dental procedures such as tooth extraction," wrote the study authors.