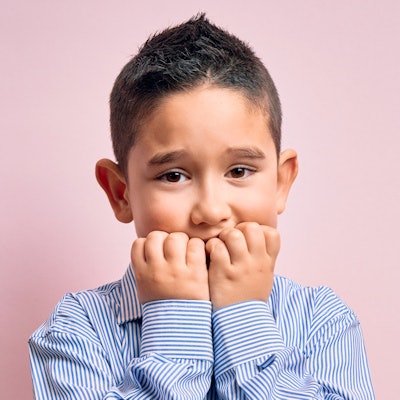 Children with dental anxiety may experience benefits such as improved mood and less self-reported pain by using a simple breathing technique during treatment, according to a study published on February 13 in the International Journal of Paediatric Dentistry.
The study explored the benefits of diaphragmatic breathing, which is when one consciously engages the diaphragm to take deeper breaths. This type of breathing could decrease visit times for children with dental anxiety.
"Diaphragmatic breathing represents a promising tool for reducing psychological and physiological distress in children with dental anxiety," wrote the group, led by co-first authors Martina Levi and Dr. Maurizio Bossù, PhD, from Sapienza University of Rome.
Dental fear is a significant challenge in dentistry. In children, dental fear and anxiety are often accompanied by disruptive behaviors that make treatment difficult. Though techniques to reduce anxiety in children exist, few have been assessed in the dental setting.
Diaphragmatic or belly breathing is a technique that reduces respiration frequency and maximizes the amount of blood gasses through tightening of the diaphragm. This allows a person to deepen inhalation and exhalation, which can curb stress. This type of deep breathing has been shown to reduce dental anxiety and fear in adults. However, few have explored its use in children.
To test the efficacy of diaphragmatic breathing in children with dental anxiety, the researchers evaluated 20 participants between the ages of 7 and 13. Some children were taught to use diaphragmatic breathing during treatment, and some weren't.
Once the children were in the dental chair, they underwent an electrocardiogram for baseline physiological assessment. Also, a visual analog scale was used to assess each child's levels of emotions, including pain, fear, and happiness, the authors wrote.
Then, those assigned to the intervention group were given instructions for diaphragmatic breathing. The dental treatment started only after they were able to use the breathing technique properly. Those in the control group underwent treatment right away, according to the authors.
After the procedure, the children were asked to remain for a three-minute recovery assessment while their visual analog scales were again assessed. The analysis revealed a significant time x condition interaction, which is the estimate of an intervention effect, for the children's self-reported measures of fear, sadness, and pain after they completed diaphragmatic breathing.
Fear increased from before the dental visit to after the visit only for children in the control group. For children who used the breathing technique, their sadness was significantly reduced after the dental visit. Children in the control group did not experience any reduction in sadness.
As for pain, children in the control group saw a significant increase from the start of the visit to after treatment. The increase in pain was "noticeable because it means that abdominal breathing was effective in dampening the pain surge usually associated with dental care," the authors wrote.
Additionally, belly breathing reduced the children's dental visits by a few minutes. Those who took deep breaths while sitting in the dental chair spent a mean of 37.9 minutes at the office, compared with 42.5 minutes for the control group.
In the study, single items were used to measure complex multidimensional outcomes such as pain due to the need to consider a clinician's time restrictions. However, a major strength of the study is that it was conducted in a dental office and not in an experimental setting, like a lab, the authors noted.
Future randomized clinical trials should be conducted to test these results in a larger number of patients with more controlled conditions, Levi, Bossù, and colleagues wrote.
"Being low-cost, easy to implement and suitable with daily dental practice, diaphragmatic breathing represents a promising tool for reducing negative affect and physiological distress in children with dental anxiety, potentially leading to more cooperative behaviors and reduced visit time," they concluded.