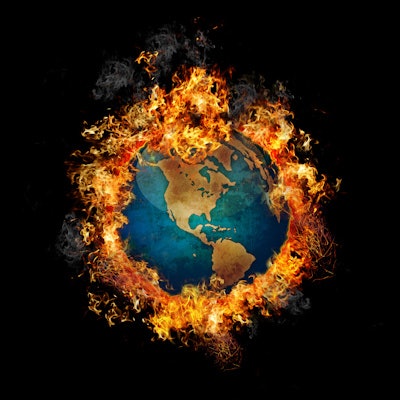 Clinicians can reduce the amount of anesthetic gas, including nitrous oxide, used during procedures without negatively affecting patient care and help fight global warming, according to research presented at the American Society of Anesthesiologists (ASA) Advance 2023 event.
Reducing anesthetic gas flow is one way that healthcare professionals can help cut greenhouse gas emissions that contribute to the global climate crisis, according to study data presented at the event, which took place January 27-29 in Florida.
"We have learned that reducing anesthetic gas flow is one of the many ways healthcare can lessen its contribution to the global warming crisis, along with reducing waste, turning off lights and equipment when not in use and challenging practice habits, as long as they don't compromise patient care," Dr. Mohamed Fayed, MSc, the lead study author and senior anesthesia resident at Henry Ford Health in Detroit, said in an ASA press release dated January 26.
Globally, inhaled anesthetics are estimated to be responsible for between 0.01% to 0.10% of the total carbon dioxide equivalent emission. Nitrous oxide is not only one of the most common dental anesthetics but a more potent greenhouse gas than carbon dioxide. It remains in the atmosphere for about a century, during which it continues to warm the Earth. Typically, inhaled anesthetics are vented outside without abatement.
While most general anesthesia procedures require high fresh gas flow (FGF) at the beginning and end of a procedure to achieve the desired effect quickly, it is safe and effective to lower the flow during the rest of the procedure, Fayed said.
In the study, which was composed of more than 13,000 patients, the authors set a goal of an average free gas flow (FGF) of 3 liters per minute or less for procedures. Prior to this goal, the authors determined that FGF was 5 l/min to 6 l/min in many cases, and only 65% of cases achieved an FGF of 3 l/min or less. About four months after the study began, an average FGF of 3 l/min or less in 93% of cases was recorded, according to the release.
Now, the researchers are trying to reduce the FGF to less than 2 l/min throughout the system. Ultimately, they would like to measure carbon footprints from anesthetic agent waste for each surgical case.