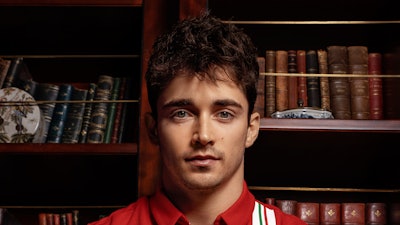 Scuderia Ferrari driver Charles Leclerc was experiencing pain from a tooth infection, which he suspected was coming from a wisdom tooth, when he competed at the U.S. Grand Prix on October 21 and 22, according to news reports.
The Monaco resident took painkillers to get through the races, which led him to finish 12th in a sprint race on October 21 and then sixth in the main race on October 22.
However, the misery of Leclerc, who had been dealing with the toothache for a week, didn't end there. After a post-race investigation, his car was disqualified from the race due to excessive wear on the vehicle's rear skid blocks, according to reports.