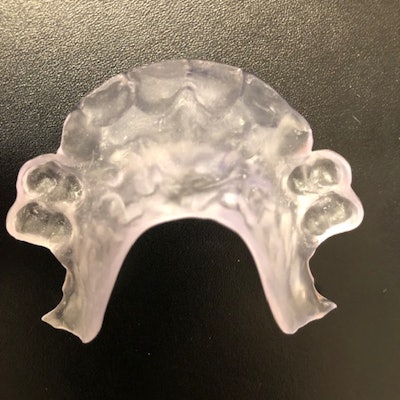 Image courtesy of Urbanek.
Urbanek TMJ (temporomandibular joint) Device and Protocol has launched its commercial operations in North America.
The company's custom CAD-CAM, 3D-printed device alleviates inflammation of the joint in as little as two office visits, according to Urbanek. Clinicians can register for a free continuing education webinar about TMJ treatment.