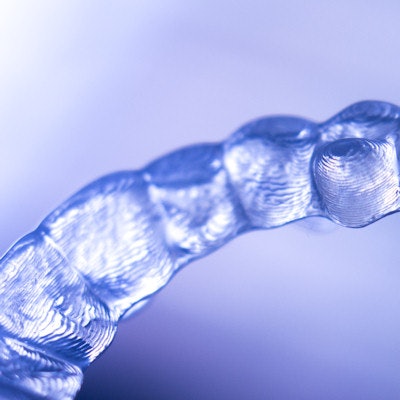 The attorney general of Washington, DC, is suing SmileDirectClub for allegedly making injured and dissatisfied customers sign nondisclosure agreements (NDAs) to receive promised refunds for their clear aligners, according to a complaint filed on December 5.
Washington, DC, Attorney General Karl Racine filed the lawsuit in the Superior Court of the District of Columbia against the online orthodontics company. Racine claims that SmileDirectClub violated DC law by reportedly forcing consumers who wanted refunds to sign confidentiality agreements, prohibiting them from writing online reviews and preventing them from filing complaints with regulators and law enforcement, according to the suit.
"These NDAs prohibited consumers from sharing information about the harms caused by SDC's (SmileDirectClub) products, under threat of lawsuits and fines," according to the suit. "This stifling of complaints prevented other District consumers from having complete, accurate information about SDC's products when making purchase decisions."
In the lawsuit, the attorney general is seeking a court order to invalidate the NDAs and stop SmileDirectClub from engaging in what Racine says are unfair and deceptive business practices in the future. Additionally, Racine is seeking restitution for customers, civil penalties, fees, and costs.
After the first 30 days of clear aligner therapy, SmileDirectClub requires consumers to sign NDAs to get any money back, according to the lawsuit. In addition, the lawsuit alleges that the agreement prohibits consumers from making any negative comments about the company or its products; requires them to delete any negative reviews, social media posts, or comments they have already made; and imposes penalties, including fines of $10,000 per violation and threats of litigation.
Though SmileDirectClub's marketing includes thousands of positive reviews, independent dentists have filed reports with the U.S. Food and Drug Administration concerning patients who experienced painful and permanent damage to their teeth. Reports include a patient who reportedly experienced irreversible pulpitis after wearing SmileDirectClub aligners and another who ended up with a dead tooth because the movement of the tooth was allegedly done too quickly and without dental professional supervision, according to the suit.
Other patients have filed complaints about SmileDirectClub with the Better Business Bureau or law enforcement, alleging how aligners damaged their teeth, caused severe pain, and in some cases, individuals needed expensive dental procedures or surgery to fix problems caused by the aligners. One patient purportedly paid $18,000 to fix the damage the aligners caused to her teeth, according to the suit.
In the suit, Racine alleges that SmileDirectClub violated Washington, D.C.'s Consumer Protection Procedures Act (CPPA) by doing the following:
Failing to disclose that customers must sign confidentiality agreements before they can recover refunds after the first 30 days of receiving clear aligner therapy and attempts to conceal the existence of NDAs by including a gag clause, which prevents a person from acknowledging the agreement
Forcing customers to sign agreements to receive refunds, which suppresses negative information about the company's products and deprives consumers of the opportunity to make fully informed decisions about treatment
Failing to disclose that SmileDirectClub's positive reviews have been filtered and that some of the most negative ratings and reviews have been removed through the company's use of NDAs, which require customers to delete any negative reviews or comments already posted
Requiring NDAs interferes with the ability of regulators and law enforcement officials to protect the public, monitor the company's compliance with the law, and remedy any misconduct
"These consumers were promised perfect smiles, but many suffered pain or didn't see improvements," Racine said in a press release from the Office of the Attorney General for the District of Columbia. "Forcing consumers to be silent about shoddy products and services in this way is illegal, and that's why we're going to make SmileDirectClub pay."