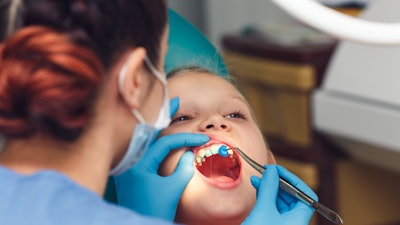 Early Smiles Sacramento, a program of the nonprofit Center for Oral Health, has launched an oral health program that aims to increase the number of school-aged children who undergo dental exams and have fluoride varnish applied to their teeth.
The goal of the program is to boost the number of consents for oral heath assessments and fluoride applications to reduce the number emergency room visits for preventable dental problems and to decrease the number of school days students miss due to dental pain. Early Smiles reported that its preventive efforts saves up to $3.2 million in potential dental costs for restorative care, according to an Early Smiles Sacramento press release.
The organization is launching the program after its recent six-year evaluation showed a drop in consent rates. From June 2022 to June 2023, the reported consent rate was 25% among students in elementary, middle, and high schools compared to 54% among students in preschool and Head Start students, which supports those age 5 and younger.
Early Smiles is hoping to achieve a consent rate of 40% for school-aged students for the summer of 2025. To help reach this goal, the organization plans to participate in more parent education meetings and reinstate in-person oral health education for students. The in-person meetings were paused due to the COVID-19 pandemic.
In addition to offering oral health and education, Early Smiles connects families to dental care and has introduced an oral health care program toolkit that consists of in-person educational materials, games, posters, flyers, and wristbands.
"We have noticed that school-aged students just are not as engaged and more often do not have consents for us to proceed with oral health assessments and fluoride varnish applications," Amaya Weiss, student support coordinator at Sacramento City Unified School District, said in the press release. "One of the many admirable qualities about Early Smiles is its agility and willingness to overcome challenges -- and to tackle obstacles quickly."
Early Smiles provides services to 16 school districts and more than 27,000 children throughout the year and educates an average of 45,000 students annually.