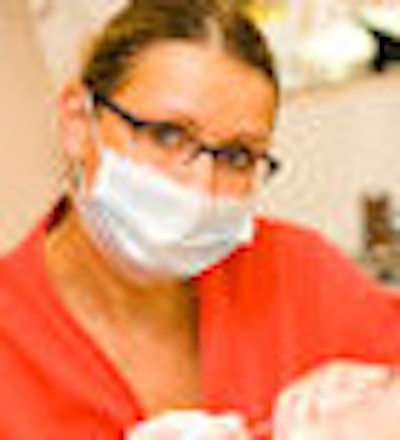 The Georgia Board of Dentistry is proposing a rule change that would require indirect supervision of hygienists who provide basic preventive dental services in schools, community health centers, and prisons. But the state hygienists' association and the Federal Trade Commission (FTC) oppose the change, saying it would limit access to care, especially for children in rural and low-income communities.
Currently, hygienists are permitted to work at dental facilities regulated by the state and county agencies without direct supervision of a dentist. The proposed rule change would institute indirect supervision, meaning that a dentist need not be present but would have to give either written or oral instructions for patient treatment, according to an e-mail by Clyde Andrews, DDS, chair of the Georgia Board of Dentistry's Rules Committee, to DrBicuspid.com.
The proposed rule would also require a dentist to assume responsibility for determining specific treatment that patients would receive from hygienists.
Under existing regulations, hygienists in Georgia can perform the following services without a dentist's supervision:
Take and mount oral x-rays
Apply medications and/or solutions prescribed by the dentist, including methods using irrigation, tray, or insertion of bioresorbable materials
Remove calcareous deposits, secretions, and tooth stains, including the use of ultrasound devices
Apply sealants
Perform periodontal probing
The controversy lies with the facilities "not having the dentist resources to provide the level of supervision required for such hygiene procedures," Dr. Andrews said.
The change would only limit care to those who receive dental services in facilities regulated by state and county agencies, such as schools, community health centers, and prisons, he noted.
Access to care threatened
But the state dental hygienists' group opposes the change, asserting that the restrictions would "turn back the clock on access to care for poor people in Georgia who otherwise have no access to quality oral health preventive care," Janeime Asbury, RDH, president of the Georgia Dental Hygienists' Association, told DrBicuspid.com.
"There is no evidence that such supervision is necessary to prevent harm to dental patients."
— Federal Trade Commission
Access to critical preventive services provided by hygienists in school-based programs and community health centers helps prevent decay and other oral health problems in thousands of children and adults every year, and saves taxpayers millions of dollars annually in dental emergency room visits and extractions, she said.
Since there have been no problems with the current system, Asbury questioned the need for the proposed revision. "The experience under existing rules has been trouble-free, and there is no reason in medical literature or common sense to require that a dentist see each patient before a hygienist can do what they are educated, trained, and licensed to do," she said.
The Georgia Dental Association expressed concern over the proposed change in a January 5 letter to the dental board, urging it to allow an exemption that would permit hygienists to apply fluoride varnishes in school and community-based programs without a dentist's examination.
The dental association suggested that the term "indirect" be replaced in the rules with a simple definition of the level of supervision. But the group concurs with the dental board's proposed requirement that dentists have to give either written or oral instructions for treatment, although they don't need to be present.
Emma Rebecca Carlon, DDS, president of the dental board, said the board will discuss the matter at a meeting January 7 but declined to comment further.
FTC opposed
The FTC also opposes the change, saying it would likely would raise the cost of dental services and reduce the number of people receiving dental care, according to a recommendation sent January 3 to the Georgia dental board.
"There is no evidence that such supervision is necessary to prevent harm to dental patients," stated the FTC, noting the restriction "would harm the state's most vulnerable consumers."
The lack of dental care is a particular problem for children in rural and low-income communities, and dental hygienists play an important role in delivering care to these communities, the FTC noted.
Additionally, the proposed amendment cites no evidence that allowing hygienists to continue to perform these types of dental services in facilities without direct supervision has harmed, or will harm, patients, the FTC said.
The access-to-care crisis has spurred heated debate in dentistry over new workforce models. Some argue the issue is the result of a dentist shortage, while others say it is a matter of maldistribution. Some believe that hygienists and other so-called midlevel providers are a logical -- and proven -- solution, while others contend that the quality of care provided could suffer, putting some patients at risk.
Asbury welcomed the FTC's support, noting that the dental hygienists' association had contacted several grassroots organizations that work with the needy and uninsured in Georgia to make them aware of the dental board's proposal.
"I think they [the board] were trying to sneak this by," she said. "But once you have lots of organizations voicing concern about access to care, it produced a firestorm."
Copyright © 2011 DrBicuspid.com