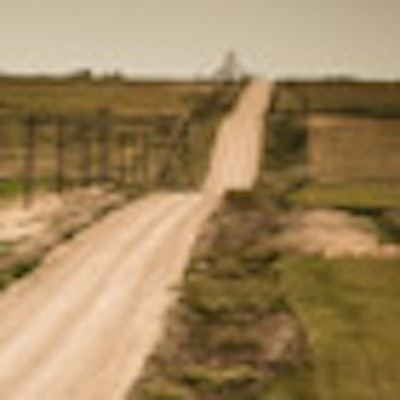 Advocacy groups in Kansas that are working to address what they say is a dire shortage of dental professionals in rural and underserved communities are urging officials to allow midlevel providers to practice in the state.
But the Kansas Dental Association (KDA) is opposed to any solution that would allow nondentists to perform surgical or diagnostic procedures.
The debate is heating up following last week's announcement by the W.K. Kellogg Foundation that it would provide $16 million to fund the study and development of dental health therapist programs in five U.S. states, including Kansas.
The shortage of dentists in Kansas has reached a critical level, according to three nonprofit organizations that recently formed the Kansas Dental Project. The project -- spearheaded by the Kansas Action for Children (KAC), the Kansas Association for the Medically Underserved (KAMU), and the Kansas Health Consumer Coalition (KHCC) -- is focused on addressing the shortage of dental professionals and increasing access to dental care for Kansans living in underserved communities.
Dental care is out of reach for far too many Kansans.
— Anna Lambertson, Kansas Health
Consumer Coalition
"Ninety-one Kansas counties do not have enough dentists to serve their residents," said KAC President Shannon Cotsoradis in a press release. "And, 14 of those counties have no dentists at all."
Dental care is out of reach for far too many Kansans, added Anna Lambertson, executive director of the KHCC. "We're talking about farmers, small business owners, families that have lost their jobs in this economy being unable to find a dentist. We know that the unavailability of dental care affects our children in school. It affects adults in our workforce. And, it affects overall health and healthcare costs for all of us."
As more residents move to urban areas, rural communities struggle to keep local businesses, including dentists, in town. But Kansas Dental Project members say other factors are worsening the dental shortage in Kansas:
The dental workforce in Kansas is aging, and, despite incentive programs, not enough new dentists are interested in practicing in underserved areas to replace retiring dentists. "Once the dentists we have now begin to retire, it will further exacerbate the shortage we're facing right now," said Cathy Harding, executive director of KAMU.

Only 25% of Kansas dentists accept patients insured through Medicaid, which leaves hundreds of thousands of low-income adults and children without access to a dentist. Comparatively, almost 90% of medical doctors accept Medicaid patients in Kansas.
The Kansas Dental Project is looking at a dentist therapist model that would allow a midlevel provider, known as a dental therapist, to practice in Kansas.
"We use midlevel providers extensively on the medical side," Harding said. "Kansans all over the state receive their care from midlevel professionals, like nurse practitioners and physician's assistants. Dental therapists care for patients in the same way on the dental side."
Dental therapists have been utilized in other countries for decades, and more recently have been helping address the dentist shortage problem in Alaska. Earlier this month, the Kellogg Foundation released a two-year evaluation of the Alaska program, concluding that the midlevel providers are offering safe and competent care to residents of remote and underserved native communities.
But several dental groups -- including the ADA, Academy of General Dentistry, and the American Academy of Pediatric Dentistry -- have expressed strong opposition to the midlevel provider model.
"No matter where you stand on the issue of nondentists performing dental surgery -- and we stand firmly against it -- limiting the approach to overcoming the many access barriers to promoting this one workforce model ignores numerous, and we believe much greater, barriers to care," said ADA President Raymond Gist, DDS, in a statement issued November 17. "Frankly, these energies and resources would be better directed toward improving existing programs."
Likewise, the KDA does not support the midlevel provider model, Kevin Robertson, director of the association, told DrBicuspid.com. The KDA would rather create a new level of dental hygienists that could provide palliative, emergency care but would not be allowed to perform surgical or diagnostic treatments, Robertson said.
"We do not believe that it's appropriate training for the types of surgical services they would provide," he said.
Many Kansans are within driving distance to dental care facilities, Robertson added. He believes a better use of the Kellogg Foundation's funding would be to support projects like the Kansas Mission of Mercy, which runs free dental clinics.
In a recent ADA News story, Dave Hamel, DDS, president of the KDA, suggested giving dentists incentives to open practices in rural areas to address any potential maldistribution problem. The KDA has approached the state Legislature about providing such incentives and is finalizing an oral health package to present in the next legislative session, he added.
In addition to Kansas, the Dental Therapist Project is supporting efforts in New Mexico, Ohio, Vermont, and Washington to add therapists to dental teams providing care in underserved areas.
Copyright © 2010 DrBicuspid.com