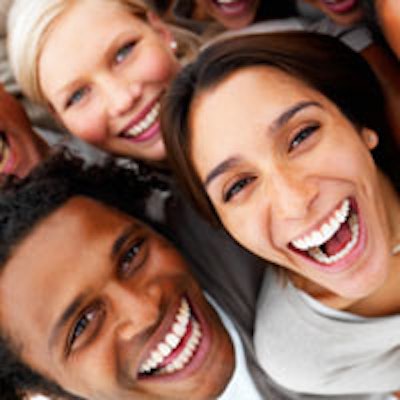 In a recent case, the U.S. Supreme Court ruled that because North Carolina's dental board is mostly composed of dentists, the board is anticompetitive and does not have the authority to regulate nondentist teeth-whitening services. However, the question remains, should these teeth-whitening professionals be regulated?
In North Carolina State Board of Dental Examiners v. Federal Trade Commission (FTC), the U.S. Supreme Court accepted the FTC's argument that the state's dental board is anticompetitive, because dentists compose the majority of the panel. This ruling may open up the teeth-whitening business in North Carolina to dentists and nondentists.
However, although dentists and nondentists may use similar products, one of the key differences between the two professions, besides licensing, is advertising standards. Dental boards can, and often do, hold the dentists of each state to a certain standard in terms of the claims they can make about their services. Many will prohibit a dentist from making specific or exaggerated claims about the results of any service, and dentists could lose their license if they do not follow the code.
The same is not true for other, nondentist teeth-whitening professionals. While some people who whiten teeth, such as cosmetologists or aestheticians, are licensed and may follow similar, moral advertising claims, nonlicensed professionals are not obliged to follow a code of ethics. Does this mean nondentists may be able to convince more customers to whiten their teeth by guaranteeing specific results?
"It also is in the professionals' interests to adhere to standards higher than those that even licensing boards might require ... with an eye to increasing patient trust and commitment for the long term."
— Stephen M. Byars, PhD
Stephen M. Byars, PhD, an associate professor of clinical management communication at the University of Southern California Marshall School of Business whose expertise includes business and professional ethics, says that professionals -- licensed or not -- ought to strive for higher ethical standards.
"I agree that those who practice within a licensed profession ought to be held to higher standards than, say, retailers or insurance agents," Byars wrote in an email to DrBicuspid.com. "Similarly, though, I think that it also is in the professionals' interests to adhere to standards higher than those that even licensing boards might require. This is all with an eye to increasing patient trust and commitment for the long term."
In the case of the ADA's Principles of Ethics and Code of Professional Conduct, the association specifically states what dentists' advertisements can claim.
"Although any dentist may advertise, no dentist shall advertise or solicit patients in any form of communication in a manner that is false or misleading in any material respect," the code reads. It also specifically notes that false or misleading claims include ones that are intended or likely to create an unjustified expectation about results the dentist can achieve.
Advertising by professionals may differ
To evaluate whether licensed and unlicensed professional advertising differed, DrBicuspid.com compared websites and verbal pitches of 10 ADA-member dental offices with the two salons and one mall kiosk offering teeth-whitening services in or near the 94013 San Francisco ZIP code.
The websites for dental practices generally used language that was nonspecific, such as the following:
You may be a candidate for professional teeth whitening.
Your results will vary according to the natural shade of your teeth and degree of discoloration.
It is normal to experience some tooth sensitivity.
Sensitivity is a risk but a minor one.
Only two of the 10 sites evaluated gave specifics, and both claimed the same thing: "[Whitening] can lighten teeth three to eight shades in a single hour."
Although most dentists declined the opportunity to go on record, the ones who did reinforced that the results of the treatment entirely depend on the individual.
Similarly, Blu Morris, the one teeth-whitening aesthetician who spoke on the record, made comparable claims to the dentists. He said the effects of whitening depend on the individual, but most people are able to see results after one treatment. Like the dental offices, he also stressed that sensitivity depended on the individual.
"It depends on which shade you're starting with... [but] we'll take you as white as you possibly can get," Morris stated. He noted there is a risk of sensitivity, but added "we do use a sensitizer to help relieve that."
However, those practicing teeth whitening without a license gave more specific claims. They were also more unsure of how the products worked and more likely to overstate the benefits of the service. Specific comments included the following:
I use the product but don't know what's in it.
I don't know of anyone who would not be able to use it.
Laser teeth whitening can last for five years.
Guaranteed instant results.
Is some kind of accountability necessary?
So, is it necessary for services by nonlicensed professionals to be held accountable by a state board or other organization when someone's experience does not meet advertised expectations?
Byars believes that once someone has had a negative experience at a business, there will negative repercussions, even if they do not come from a professional association. On the other hand, for professionals who adhere to a higher standard, customers are more likely return and refer others, and they often do.
"Most laypeople invest great trust in and reliance on their healthcare professionals. Once they suspect that their trust has been abused, however, it is all the more difficult to earn it back," Byars concluded. "There is an old saying in the study of ethics that one can do well by doing good. If there's any truth to this, it may mean that a prosperous professional practice is grounded in ethical behavior at all times and especially when it comes to advertising."