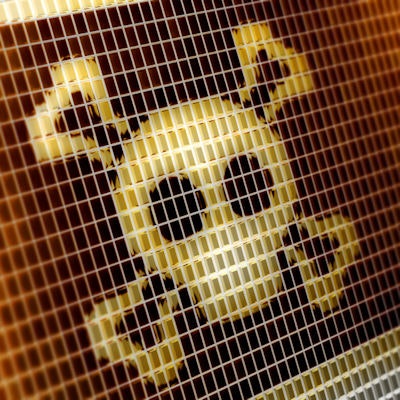 The video-sharing social network platform TikTok has become a hotspot for viral, do-it-yourself (DIY) dental trends, including shaving down teeth with nail files and using strong adhesive bonding glue to accessorize teeth.
Dental professionals should be aware of these risky hacks and discuss them with patients, specifically teens and young adults, according to Dr. Katina Spadoni, the dental director for Anthem Blue Cross and Blue Shield and a private practice dentist in Illinois.
"Over the last year, I have proactively engaged my patients who are teens or in their early 20s to educate them about the dangers of these do-it-yourself dental treatments and that the short- and long-term risks to their oral health far outweigh any possible reward," she said.
The rise of DIY dentistry
Viral how-to videos about shark teeth, vampire fangs, flossing with hair, and more are littered throughout social media. Influencers may urge viewers to mimic these trends.
These hacks are likely on the rise because people have been staring at themselves on way too many online conference calls during the pandemic, Spadoni said. People may also want to boost their attractiveness.
"We're more aware of any flaws in our smile and may be more inclined to find quick fixes to improve our appearance," she said. "As a result, people are engaging in these dangerous do-it-yourself activities because they might not be aware of the harm they can do or they don't want to incur the cost of having it done professionally."
Dentists should also be aware of other dangerous trends floating around social media, such as affixing fake braces made of plastic or metal and rubber bands and using rubber "exercisers" to develop the masseter muscle for a more pronounced jawline. Instead of looking chiseled, patients may end up in pain or with misaligned teeth, a new case of temporomandibular joint (TMJ) disorder, or permanent disfigurement.
Unfortunately, all the blame can't fall on social media. Although these dangerous trends are easily found on social media today, people trying to do their own dental work is not new, Spadoni noted.
"Several years ago, I had a patient who used a woodworking lathe and nail file to make an adjustment to his dentures, which led to a costly repair to fix his prosthetics," she said.
High cost of viral trends
Though Spadoni has yet to encounter a patient who took a nail file to a tooth, she has seen numerous patients who have used bleach to whiten their teeth. These patients often experience increased teeth sensitivity and irritation or chemical burns on the soft tissue of their gums.
"Most are reluctant to admit where they got the idea from," Spadoni added.
Patients need to know that these hacks could be much costlier than visiting the dentist for professional services, Spadoni said. Those who participate in DIY dentistry could face short- and long-term costs. For example, using bleach to whiten teeth could result in significant damage, like nerve death, that could result in a costly root canal or the loss of a tooth.
Additionally, attempting to straighten a smile with a nail file can cause major damage and be very expensive to fix -- especially for teens and young adults. Filing can remove the enamel and dentin layers of the teeth, exposing the nerve and increasing the possibility of root canals, cavities, and stains. Fixing filed teeth can involve adhering veneers or crowns to the remaining structure of the tooth, which can cost $1,200 to $1,500 per tooth, Spadoni added.
"For someone who is in their teens or early 20s, this can be a recurring expense as they may need to have the veneers or crowns replaced several times during their lives," she said. "For more extreme damage to the tooth or if the root canal fails, patients may require dental implants that cost between $5,000 and $6,000 per tooth."