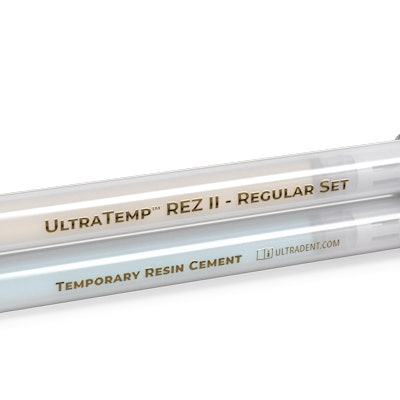 Utah-based dental material manufacturer Ultradent Products is releasing UltraTemp Rez II, a new dental cement for temporary crowns, bridges, inlays, onlays, and small temporary fillings.
UltraTemp Rez II temporary cement was developed for longer retention needs (two to four weeks) and comes in a dual-barrel syringe with mixing tips for easy delivery, the company said. The solution features a noneugenol formula that will not interfere with resin bonding.
In addition to withstanding normal biting and chewing forces, the cement is radiopaque, fluoresces under a black light, and is easily removed, Ultradent said.