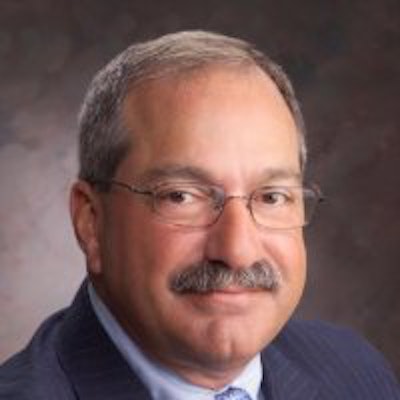 We know that many men go the extra mile when it comes to taking care of their families and their careers; however, according to the Academy of General Dentistry (AGD), they are less likely to take care of their oral health needs.
Since June is the month where Americans pay special tribute to men -- fathers in particular -- this makes it the perfect time to share some oral health tips with your male patients that can help them decrease or prevent oral health problems in the future.
Some survey findings suggest that men are less likely than women to seek preventive dental care and often neglect their oral health for years, only visiting a dentist when a problem occurs. Statistics show the average man brushes his teeth 1.9 times a day and will lose 5.4 teeth before age 72, according to an AGD article. However, there are a number of steps your male patients can take to help stop this trend.
Here are a few tips to share with your clientele:
Sit in the chair
Remind your male patients to come in for checkups at least twice a year. The ADA suggests that the frequency of the regular visits should be tailored by the dentist to accommodate for the patient's current oral health status and health history. In addition, high-risk patients, such as those who smoke or patients with diabetes, may benefit from more frequent visits and cleanings to prevent periodontal disease.
Brush twice, floss once
Reiterate the importance of brushing the teeth two times a day for two minutes. Also remind men to floss at least once a day. This simple habit can make a big difference over time.
Use fluoride
"This makes it the perfect time to share some oral health tips with your male patients that can help them decrease or prevent oral health problems in the future."
— George Koumaras, DDS
Make sure your male patients realize that fluoride isn't just for children; men benefit from using it, too. Remind them that nonprescription toothpastes and mouthwash additives that include fluoride have been shown to prevent dental caries.
Let men know that fluoride works in three ways:
It inhibits the loss of healthy minerals found in tooth enamel.
It can repair minor tooth decay by remineralizing areas of the tooth enamel that plaque has attacked.
It reduces the ability of oral bacteria to produce acid.
Athletes: Wear a mouthguard
You know that men who play sports have a greater chance of experiencing trauma to their mouth or teeth, but your patients might not know this. So, remind them to wear a mouthguard and a helmet (as appropriate) when they are playing contact sports, including baseball, basketball, football, and soccer, or when they're involved in individual sports, such as riding a bike, motorcycle, or horse.
Stop smoking
If you have patients who smoke or use smokeless tobacco, encourage them to give up the habit because they are at an increased risk of developing oral cancer, gingivitis, periodontitis, and tooth decay. You can also let them know that tobacco contributes to bad breath and stains the teeth.
Be aware of medication side effects
If you have male patients who are on medications for heart disease, high blood pressure, and even depression, their medication might cause dry mouth, which inhibits their salivary flow and increases the risk for cavities. Let men know that they can ease their dry mouth by drinking more water, chewing sugarless gum, using an alcohol-free mouth rinse, and avoiding overly salty foods, alcohol, and carbonated beverages.
If your male patients follow the tips outlined above, they will be proud to show off their pearly whites on Father's Day, as well as throughout the year. Please note: The same guidelines apply to women.
George Koumaras, DDS, is the national dental director for Anthem.
The comments and observations expressed herein do not necessarily reflect the opinions of DrBicuspid.com, nor should they be construed as an endorsement or admonishment of any particular idea, vendor, or organization.