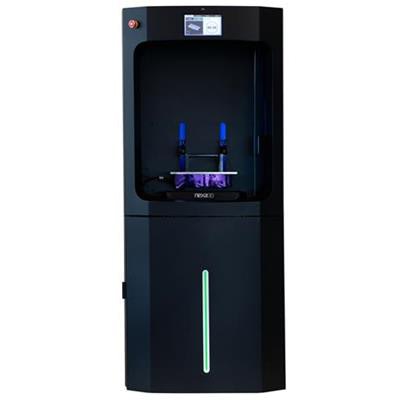 Nexa3D has launched a new dental lab 3D printer called NXD200.
The printer includes Keystone Industries' KeySplint Soft and KeyModel Ultra for dental and orthodontic models. It also features other laboratory and medical device printing materials, including KeyTray and KeyGuide, according to the firm.
The printer can also be ordered with xCure, Nexa3D's postprocessing curing system for photoplastic-based parts, Nexa3D said.