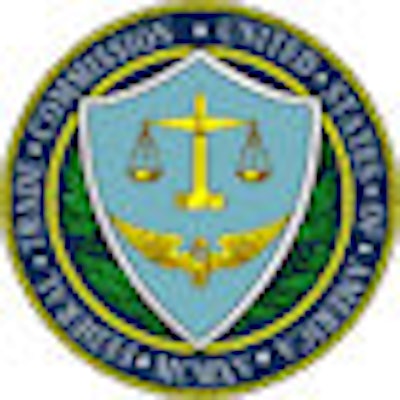 The U.S. Federal Trade Commission (FTC) has initiated an action against the North Carolina State Board of Dental Examiners alleging that the board is harming competition by blocking nondentists from providing teeth-whitening services in the state.
According to the FTC's complaint, announced June 17, the dental board sent 42 letters instructing teeth-whitening providers that they were practicing dentistry illegally and ordering them to stop. In at least six cases, the board threatened or discouraged nondentists who were considering opening teeth-whitening businesses, according to the FTC.
The board also allegedly sent at least 11 letters to third parties -- mall owners and property management companies -- stating that teeth-whitening services offered in malls are illegal.
Instead of seeking court orders to block nondentists from providing teeth-whitening services, which the dental board believes constitute unauthorized practice of dentistry under North Carolina law, the board has unilaterally ordered nondentists to stop providing whitening services, the FTC said. The board's actions "are improper and harm competition," according to the FTC.
"People may say well, teeth whitening, what's the big deal. But there is a principle here."
— Mitchell Katz, Federal Trade
Commission
The FTC's complaint states that, as a result of the dental board's actions, the availability of teeth-whitening service in North Carolina has been significantly diminished. The complaint charges that the dental board's conduct is "an anticompetitive conspiracy" among the dentist members of the board that violates federal law.
"Without active supervision by a disinterested state authority, a regulatory board whose members have a financial interest in the industry it is charged with regulating cannot exclude its competitors from the marketplace," said Richard Feinstein, director of the FTC's Bureau of Competition, in a news release. "The North Carolina Dental Board does not have authority to decide on its own to limit the whitening services available to North Carolina residents, and its actions have decreased competition and harmed consumers."
According to the FTC, teeth-whitening services are much less expensive when performed by nondentists than when performed by dentists. A nondentist typically charges between $100 and $150 per whitening session, while a dentist typically charges between $300 and $700, with some dental procedures costing as much as $1,000.
"We go after the most egregious examples of anticompetitive conduct and conduct impacting a large number of consumers," Mitchell Katz, an FTC spokesperson, told DrBicuspid.com. "People may say well, teeth whitening, what's the big deal. But there is a principle here. Teeth whitening in a dental office may cost significantly more in a dental office than other locations, and we don't feel that people should be able to constrain competition or limit consumer choice illegally."
Some of the dental cases the FTC pursues may seem more important, Katz added, "but there is proper and improper, and we believe the North Carolina dental board's conduct has been improper."
Not an isolated case
In recent years, teeth-whitening operations run by nondentists have expanded across the U.S. Entrepreneurs in North Carolina and many other states have begun offering teeth-whitening services in salons, retail stores, and mall kiosks, while dentists offer whitening services in their offices and also provide take-home kits.
And North Carolina is not alone in its efforts to discourage nondentists from offering these services. Last year in Tennessee, for example, the state dental board officially banned teeth-whitening kiosks at shopping malls after the dental board found that their services fell under the state's definition of the practice of dentistry.
In Oklahoma, several teeth-whitening kiosks voluntarily shut down in 2008 after the dental board filed an injunction against them threatening to have the owners charged with a felony if they didn't close their doors. As of November 2008, anyone found to be illegally practicing dentistry in Oklahoma can be charged with a felony. New Mexico has similar laws in place, and in 2009 the Alabama Supreme Court ruled that kiosk teeth whitening does constitute the "practice of dentistry."
Katz declined to comment on whether the FTC is, or intends to, take similar action against the dental boards in these states.
The North Carolina dental board did not return calls seeking comment on the FTC action. But a staff member said the board is meeting this weekend (June 19-20) to discuss the issue.
The FTC said it will hold a hearing on the matter at its office in Washington, DC, on February 17, 2011.
Copyright © 2010 DrBicuspid.com