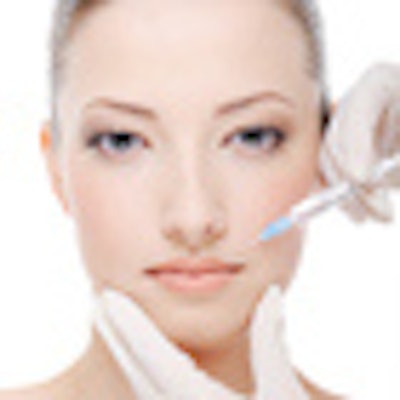 Pharmaceutical giant Allergan will pay $600 million to settle civil and criminal accusations that it illegally marketed Botox for uses for which the drug had not been approved.
The settlement with the U.S. Department of Justice requires Allergan to plead guilty to one misdemeanor charge and pay $375 million in criminal fines for promoting off-label uses of the drug that have not been approved by the U.S. Food and Drug Administration (FDA), according to a September 1 statement by the U.S. Attorney's Office for the Northern District of Georgia.
"The FDA had approved therapeutic uses of Botox for only four rare conditions, yet Allergan made it a top corporate priority to maximize sales of far more lucrative off-label uses that were not approved by FDA," U.S. Attorney Sally Yates said. "Allergan further demanded tremendous growth in these off-label sales year after year, even when there was little clinical evidence that these uses were effective. The FDA approval process ensures that pharmaceutical companies market their medications for uses that are proven to be effective, and this case demonstrates that companies that fail to comply with these rules face criminal prosecution and stiff penalties."
"It's not like patients were dying."
— Howard Katz, D.D.S.

The criminal charges against Allergan covered the illegal promotion of Botox for headache, pain, spasticity, and juvenile cerebral palsy -- none of which were approved by the FDA -- from 2000 to 2005. Allergan has agreed to plead guilty to a criminal misdemeanor for misbranding Botox in violation of the Food, Drug, and Cosmetic Act.
"This settlement is in the best interest of our stockholders as it resolves all matters at issue in the investigation, avoids substantial costs of litigation, as well as the substantial risks to Allergan associated with government enforcement action in these matters, and permits us to focus our time and resources on productively developing new treatments for patients and the medical community," said Douglas S. Ingram, executive vice president of Allergan, in a press release.
Allergan's off-label marketing tactics allegedly included calling on doctors who typically treat patients with off-label conditions. In 2003, Allergan doubled the size of its reimbursement team to assist doctors in obtaining payment for off-label Botox injections. The company also held workshops to teach doctors and their office staffs how to bill for off-label uses, conducted detailed audits of doctors' billing records to demonstrate how they could make money by injecting Botox, and operated a reimbursement hotline which provided a wide array of free on-demand services to doctors for off-label uses, according to the U.S. Attorney's Office.
In addition, Allergan also allegedly lobbied government healthcare programs to expand coverage for off-label uses, directed physician workshops and dinners focused on off-label uses, paid doctors to attend "advisory boards" promoting off-label uses, and created a purportedly independent online neurotoxin education organization to stimulate increased use of Botox for off-label indications, the statement said.
Allergan's Botox marketing activities first came to light when two whistleblowers -- a doctor who was an Allergan consultant and a Botox sales representative -- filed a False Claims Act complaint against Allergan. A second complaint was filed by two former Allergan employees in the Botox reimbursement division, and a third by an Allergan sales representative.
What about dental uses?
There has been a growing trend among dentists in the U.S. and U.K. to use Botox for a number of applications, both cosmetic and therapeutic. Orthodontists may use it to retrain muscles not to work so hard, preventing teeth from shifting back after braces are removed, and some dentists use it to help patients suffering from bruxism, temporomandibular disorders, and migraine headaches.
Howard Katz, D.D.S., a San Diego dentist who co-developed and patented most of the dental protocols for botulinum neurotoxins -- including Botox, Dysport, and Myoblock -- and teaches classes for its therapeutic and aesthetic use, called the issue a "gray area" because Allergan is only allowed to market Botox for a limited number of medical uses and cosmetically for the vertical lines between the eyes, despite its widespread, off-label -- but legal -- uses.
"I think it's kind of unfair because it costs so much to get drugs approved," Dr. Katz told DrBicuspid.com, noting that Botox costs $600 per vial. "It's not like patients were dying."
It's unfair for honest drug companies and patients who may benefit from off-label treatments of the drug, he added. Botox may be a good treatment for patients who experience incontinence because they can't contract their bladder, Dr. Katz said, but that is an off-label use of the drug.
"Imagine what benefit that would be to a patient's quality of life," he said.
He also pointed out that the criminal charges against Allergan include marketing it for headaches, although studies have shown Botox's effectiveness in treating chronic migraines and it was recently approved for such treatment in the U.K.
Dr. Katz estimated that Botox is used for cosmetic purposes about 10 times as much as for medical treatments.
Drug companies face a moral dilemma in advising doctors who request information on Botox use, he said. "Do you tell a doctor how to bill and use it correctly? That creates an issue," Dr. Katz observed.
Civil settlement
In addition to the plea agreement, in which Allergan will pay a criminal fine of $375 million (including forfeiting assets of $25 million), the company has agreed to pay an additional $225 million to the federal government and the states as part of a civil settlement agreement. This will resolve claims that its unlawful marketing practices caused false claims to be submitted to government healthcare programs such as Medicare, Medicaid, and Tricare, the U.S. Attorney's Office statement said. However, Allergan said it denies liability associated with the civil allegations and does not believe there is merit to them factually or legally.
The federal share of the civil settlement amount is $210.3 million, and Allergan will pay up to $14.8 million to states that opt to participate in the agreement, according to the statement.
Allergan has also agreed to allow annual reviews of the company's compliance program and to send doctors a letter notifying them about the settlement. The company will also post on its website information about payments to doctors, such as honoraria, travel, or lodging. Allergan is subject to exclusion from federal healthcare programs, including Medicare and Medicaid, if they fail to comply with the provisions.
Allergan markets Botox for its approved cosmetic use under the trade name Botox Cosmetic. Botox Cosmetic has its own FDA-approved label and drug code. The resolution announced September 1 does not address Botox Cosmetic.
In addition, the company said it has filed for FDA approval of Botox for the treatment of chronic migraine and expects the FDA to rule on the application this year. Allergan is also in Phase III clinical trials investigating the use of Botox to treat nerogenic and idiopathic overactive bladder.
Copyright © 2010 DrBicuspid.com