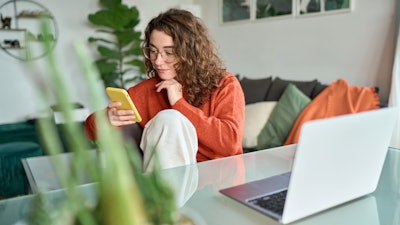 Cigna Healthcare has debuted SmartScan, a free screening tool that allows patients with Cigna's dental insurance to use their smartphone to identify potential oral health diseases, such as caries and gum disease. It is available to more than 16.5 million patients who have Cigna Healthcare dental insurance.
SmartScan is powered by Dental.com and provides step-by-step instructions for the user to take five photos of their teeth and mouth. The images are then analyzed by the SmartScan software and reviewed by a Cigna network dentist.
The tool gives patients an oral health score and personalized care tips. It also identifies areas of concern and can help patients find a dentist to visit virtually or in person for follow-up care.
Cigna rolled out the tool to encourage patients who fear visiting a dental office to get information about their oral health status from home. It can also help patients who experience pain or have another concern in between dental visits, the company said.