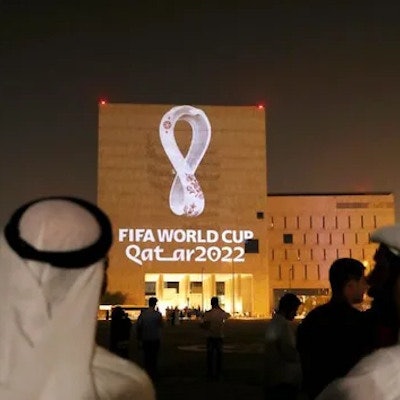 A dentist in Dubai, United Arab Emirates, provided a Moroccan football fan with a new smile after he was bullied about his teeth at the Qatar World Cup, according to news reports. The dentist crafted the fan a set of full dentures to fix his crooked teeth.
Moroccan football fan Mohammed Al Sharafi was seen on television cheering on his national team during Morocco's match against Croatia on November 23. Social media users mocked Al Sharafi for his decaying and crooked teeth. Pictures and videos of him were shared on social media, leading to cyberbullying.
When Dr. Shadi Al Shaikh saw the images online, he stepped in to redesign the man's smile. Al Shaikh asked his 1 million followers on Instagram to help him find Al Sharafi and offered him free treatment at his dental clinic in Dubai.
On December 3, Al Sharafi traveled to Dubai with his son for treatment. All expenses were covered, and his free treatment will continue for the next six months.
Al Shaikh told news outlets that Al Sharafi had bone resorption in the upper jaw and will require a bone implant before dental implants can be placed. In the meantime, Al Sharafi was given dentures.
Al Shaikh posted a video on Instagram featuring the Moroccan fan with his new teeth. He captioned the post, "For the bullies. It's just the beginning."