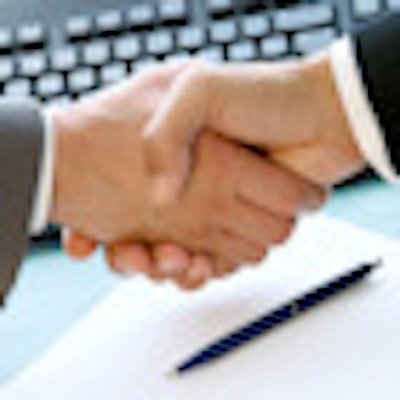 Align Technology has signed a definitive agreement to acquire Cadent, a provider of 3D digital scanning solutions for orthodontics and dentistry, for $190 million, making Align a new competitor in the intraoral scanning and digital impressioning market.
This is Align's "first real acquisition," noted Thomas Prescott, president and CEO of Align, in a conference call following today's announcement.
The two companies announced a joint development agreement in January 2011 to codevelop Invisalign software applications that will run on Cadent scanners, a "significant first step in formalizing our relationship" that led to the acquisition, Prescott said.
Through this new relationship, Align will be able to provide a dedicated digital scanning platform for delivering Invisalign chairside applications to dental practitioners and also extend its presence into restorative dentistry. As part of an ongoing program to evaluate interoperability of intraoral scanning systems for future use with Invisalign treatment, Align is in final beta tests with Cadent's systems and expects to announce interoperability for their scanners in the second quarter of 2011.
Align said the deal will strengthen its ability to drive adoption of Invisalign by integrating Invisalign treatment more fully with mainstream tools and procedures in doctors' practices. It is also expected to help accelerate the use of intraoral scanning in the dental industry by leveraging Align's global sales and professional and consumer marketing capabilities, plus its base of more than 55,000 users.
The use of digital technologies for restorative dentistry such as CAD/CAM or in-office restorations is a growing market, with intraoral scanning an integral part of these chairside restorative procedures. The acquisition of Cadent positions Align as a leader in one of the best growth opportunities in dentistry and medical devices today, the company said.
"We are excited about the opportunities for growth that Cadent provides, not only in terms of accelerating adoption of intraoral scanning among dental professionals but also in creating greater value for existing Invisalign users," Prescott said. "We've been looking for this evolution in digital dentistry for a long time. We're one of the largest scanning companies in dentistry, but we do it all in the factory. We intend to drive Invisalign growth using Cadent scanners for chairside orthodontics."
But the company sees new opportunities outside of orthodontics, he added, noting that the number of restorative procedures done annually in North America is in the hundreds of millions. "Our procedures are orthodontic treatments, but we have deep relationships wih general dentists, who make up the largest part of our customer base. So now we can help them do routine procedures too," he said.
Cadent brings complementary market knowledge and innovative technology in CAD/CAM restorative dentistry to Align, including capabilities in digital records storage and digital impressions for fabrication of crown and bridge, veneers, implants, and other restorative procedures. In addition to the iTero and iOC intraoral scanners, Cadent's product portfolio includes a range of orthodontic services and products, such as OrthoCAD iQ, OrthoCAD iCast, and OrthoCAD iRecord.
With regard to Cadent's nonexclusive North American distribution agreement with Straumann -- the iTero scanner is integrated with Straumann's dental CAD/CAM system -- "Align recognizes the value of partners like Straumann and will continue those relationships after the acquisition closes," Prescott said. "We already compete with 3M in orthodontics and now [through the Cadent acquistion] with 3M and Sirona in digital imaging. But as for Straumann, we're not competing with them. They are a valued Cadent partner and we intend to continue that relationship after the acquisition closes."
Align also believes in open systems and will continue to work with other intraoral scanning companies that are interested in developing interoperability and other applications for the Invisalign system, he added.
"In addition to continuing the partnership with Straumann, Align intends to continue supporting all of Cadent's partnerships and lab relationships," Prescott told DrBicuspid.com.
Timothy Mack, president of Cadent since 2009, will become senior vice president of business development for Align, he added.