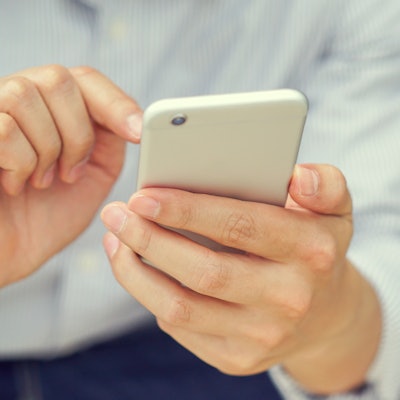 Researchers at the New York University (NYU) College of Dentistry have developed an app that helps clinicians identify infected patients most at risk of developing a severe case of COVID-19.
The app uses artificial intelligence (AI) to assess risk factors, such as age and sex, and blood test biomarkers to predict disease severity.
Using data from 160 hospitalized COVID-19 patients in Wuhan, China, the researchers identified four biomarkers -- C-reactive protein (CRP), myoglobin (MYO), procalcitonin (PCT), and cardiac troponin I (cTnI) -- that were significantly elevated in patients who died from the condition. The biomarkers can signal complications such as acute inflammation, lower respiratory tract infection, and poor cardiovascular health, according to the college.
After building a model with the biomarkers and risk factors, the researchers trained it using a machine-learning algorithm to define the patterns of COVID-19 and give a patient a severity score. It produces a score between 0 (mild or moderate) and 100 (critical) after biomarkers and risk factors are entered.
To make the tool convenient for clinicians, they developed a mobile app that can be used at the point of care. It has been evaluated at the Family Health Centers at NYU Langone in Brooklyn. They hope to roll out the app, which is designated for use by authorized clinicians and is not intended for general use by patients, nationwide in the coming weeks.
The research was funded by the National Institute of Dental and Craniofacial Research.