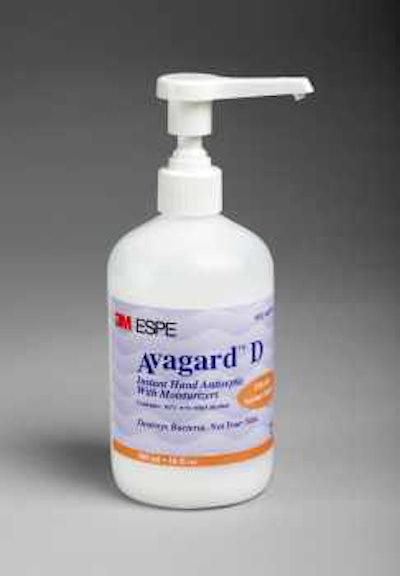 Looking for a gentler way to disinfect your hands? 3M has launched a new hand antiseptic that kills germs and moisturizes at the same time.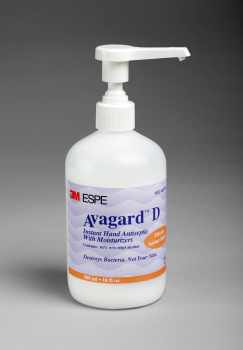 Avagard D by 3M
Avagard D contains 61 percent ethyl alcohol, and has a moisturizing base. It meets the Center for Disease Control's Guideline for Hand Hygiene in Healthcare Settings, and was effective against cold and flu viruses, as well as antibiotic-resistant bacteria such as methicillin-resistant staphylococcus aureus (MRSA) and vanocomycin-resistant enterococci (VRE) when tested in vitro.
"Prevention and infection control are important to 3M ESPE, and we are happy to make this practical solution available to dental professionals so they can add to their preventive hand hygiene routines without having to sacrifice comfort or convenience," said Eric Amann, global category manager, 3M ESPE OMNI Preventive Care in a press release. "Avagard D instant hand antiseptic with moisturizers is an exciting addition to the 3M ESPE range of preventive and infection control products and provides the best of both worlds - it's tough on bacteria but easy on skin."
The disinfectant comes in a 500 mL pump bottle, and is compatible with chlorhexidine gluconate (CHG), and both latex and non-latex gloves.