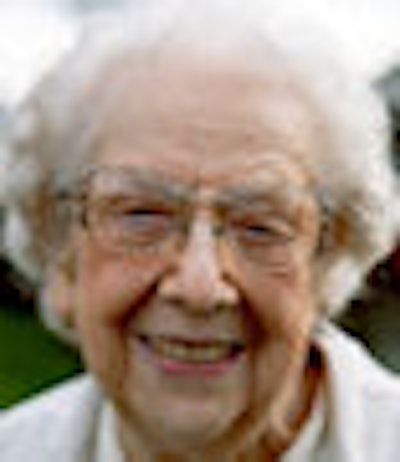 Gregory Folse, D.D.S., is surfing a tsunami. The number of Americans over age 65 is likely to double in the next 50 years. As it does so, dentists may find themselves making more dentures, pulling more teeth, and perhaps -- like Dr. Folse himself -- spending a lot of their time in nursing homes.
"Nursing homes have so much disease it's overwhelming," said Dr. Folse of Lafayette, LA. "This country is going to be judged on how well we treat the elderly and disadvantaged, and we're missing the boat."
Many nursing home patients can't afford the dental care they need, and few states reimburse dentists for doing what needs to be done. Despite that, Dr. Folse argues that dentists who work in nursing homes will find more than ample rewards. "The reimbursement has never been there," he said. "But the payment is huge."
At a recent conference of the California Dental Association (CDA), Dr. Folse shared both clinical and political tips for meeting the unusual needs of nursing home residents. In a recent interview with DrBicuspid.com, Janet Yellowitz, D.M.D., M.P.H., director of geriatric dentistry at the University of Maryland Dental School and president of the Special Care Dentistry Association, confirmed much of Dr. Folse's advice.
Formerly in a growing private practice, Dr. Folse began in 1992 spending his Fridays in a nursing home. He found he loved the work. "They appreciate what we do more than anything else. I have 'girl friends' wherever I go. I have guys who can't speak but they stick out their hand to shake with me," he said.
To learn more, Dr. Folse signed up for a three-year fellowship working with geriatricians. The experience made him think dentistry should have a geriatric specialty, but then he realized about 15% of his patients weren't old, just very sick. So he is working instead to establish a special care specialty within dentistry.
The specialty is making steady progress, according to Dr. Yellowitz. Her association has formed a board, is creating an examination, and working with a new committee of the ADA.
Frequent exams critical
Dr. Folse began by working only on dentures because the Louisiana Medicaid program would not reimburse for any other dentistry service. But one day an experience changed his approach. A patient had become lethargic. Without looking in her mouth, the staff asked him to see if she had a toothache. Dr. Folse found an infected tumor the size of a golf ball. The patient died seven days later.
Now Dr. Folse emphasizes frequent examinations. He and his staff conduct 2,300 to 2,400 dental screenings a year. He has quit his private practice and become completely mobile, traveling among 21 nursing homes and serving as the facilities' dental director.
He carries all his equipment in regular vehicles and never uses a dental chair. "I find that my folks are easier to treat where they are," he said. "We set up in rooms, beauty shops, conference rooms. Anywhere there's a need, we can do dentistry." He keeps track of patients' charts through his cell phone, connecting to a software program called OnSite Dentistry.
Rather than Medicaid, he now depends on the nursing homes themselves for reimbursement. He receives $6 per bed annually. "That's how I'm able to survive, because these facilities have bought into the fact that oral health is critical."
Recently, he discovered a new dodge around the bureaucracy. Under federal law, if your state Medicaid program doesn't cover needed services -- including dental care -- those patients receiving Social Security can pay with their Social Security benefits. Money that would otherwise go to the nursing home is diverted to the dentist. The state will then reimburse the nursing home for the loss. (The success of this approach depends on the willingness of the nursing homes to cooperate, Dr. Yellowitz noted. Those she has approached have not wanted to participate.)
Dr. Folse is now lobbying for a Special Care Dentistry Act, which would provide money for the aged, blind, and disabled. He argues that it can save the U.S. government money by reducing infection. He cited research that found the same pathogens in dental plaque and pneumonia. The act has yet to be introduced in Congress.
As nursing homes have become more supportive, Dr. Folse has been able to hire help. He now works with three assistants: an office manager, an assistant who conducts preliminary exams, and a hygienist. He also consults regularly with physicians and the patient's family.
From his 16 years of experience in nursing homes, Dr. Folse offered these practical tips:
When your gut tells you something is wrong, you have to follow through because "it's life or death."

Diabetes patients should be on a three-month recall schedule.

Denture patients should be screened at least once a year for oral cancer.

"If you hear on the phone that a patient has blood on the pillow, that's serious," Dr. Folse said. He gave the example of one patient who almost died from Ludwig's angina but was saved because he responded quickly to the report of blood on the patient's pillow.

When you take impressions, don't start by seating the tray in the palate. This can cause patients to gag. Instead, take the impressions anterior to posterior. (The same can be said of x-rays.)

Set the occlusion on dentures to a flat plane (0°). A vertical plane puts pressure on the teeth. An inclined plane results in lateral pressure.

Watch for elderly patients as they arrive, and send someone to the parking lot to help them.
Patients with Alzheimer's disease may complain of dental pain they no longer feel; they remember the pain from infected teeth they had years ago.
If he suspects patients are cognitively impaired, Dr. Folse approaches slowly and indirectly, lowers his eyes, and offers his hand. He says, "I love you, I'm here to help you." It's corny, he admits, "but it works."
Dr. Folse doesn't suspend patients' anticoagulant medications before extracting teeth. "I would rather deal with bleeding problems than a stroke," he said. Instead, he tests the patient's blood for coagulation time. As long as the patient's blood tests at an international normalized ratio (INR) between 2.0 and 3.5, he will do the surgery. (This is "pretty much standard of care now," Dr. Yellowitz said.)
So how does Dr. Folse deal with bleeding? He uses CollaPlugs by Zimmer Dental -- plugs made of collagen -- which expand in a socket and stop bleeding. He also uses ActCel hemostatic gauze by Coreva Health Science. "You cut a strip off that would go a quarter of an inch past the sockets on the buccal and a quarter of an inch on the lingual and a quarter of an inch mesial and distal," he said. "This stuff acts like duct tape." The gauze resorbs in four hours. "With those two things, I've been able to control every amount of bleeding I've had," Dr. Folse said.
Dr. Folse endorsed several other specific products, including the following:
With techniques such as these, any good dentist can help nursing home patients, according to Dr. Folse. "We have to step up to the plate and treat these folks," he told the CDA audience.
And Dr. Folse lamented the number of dentists who turn elderly patients away, even after the patients and their families have struggled to get to their offices.
"I have met war veterans with no access to dental care and little old ladies and older men who have taken care of their families all their lives. That makes me so angry I want to punch someone. I'm not afraid to get out of my comfort zone, and I challenge you to do it," he said.