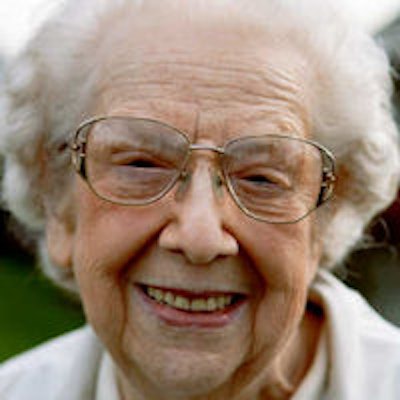 More than 80% of adults 60 years and older in Illinois had no dental insurance, and more than a quarter said their oral health was only fair or poor in a recent study, published in the Journal of Dental Hygiene.
Sherri Lukes, RDH, and co-authors surveyed more than 400 seniors throughout Illinois. The authors reported that, besides four-fifths of seniors having no dental insurance, 13% were edentulous, and only more than half (58%) claimed to have had a dental visit in the last year. Lukes is an associate professor emeritus at the Southern Illinois University Dental Hygiene Program in Carbondale, and is also president-elect and chair of the Illinois Dental Hygienists' Association Public Health Committee.
In an interview with DrBicuspid.com, Lukes said, unfortunately, she was not surprised by the results.
"What I am struck by is the lack of basic preventive care and lack of dental care overall."
— Sherri Lukes, RDH
"Actually, I was not surprised at all," she said.
The number of those older adults without dental insurance is probably even higher, she noted.
"[The results were] higher than the national average (more than 80%)," she said. "But I think the number is actually higher than what was reported because some people responded that they had dental insurance and they put Medicare. But as we know, Medicare doesn't cover dental. "
In the study, a total of 26% rated their oral health as fair or poor, while 29% had untreated caries (J Dent Hyg, August 2014, Vol. 88:4, pp. 250-258). Suspicious oral lesions were present in 14% of the 308 older adults surveyed.
What makes this study unique is that there has been no baseline data collected on the older adult population in Illinois. The authors wanted to identify the oral health status and needs of the older adult population in that state for policy decisions and to help identify any needed oral health interventions.
Another result of the study that concerned the authors was that 19% of those older adults surveyed needed immediate dental care and 41% required referral. This illustrates that the oral health needs and issues of older adults in Illinois "are not being addressed sufficiently and should be examined more closely to encourage policy changes and health promotion, disease prevention, and reduction interventions," the study authors wrote.
Lukes said one additional aspect, in particular, came to her attention.
"What I am struck by is the lack of basic preventive care and lack of dental care overall," she said. "The rate of untreated decay was far too high."
These older adults for a variety of reasons, including but not limited to income and mobility issues, don't have access to care, she noted.
The older adult population is increasing and has significant oral health issues, the study authors concluded. They urged additional surveillance efforts for older adults in Illinois to allow the planning and implementation of appropriate interventions for serving this population's oral health needs.
Lukes noted that this study serves as a good first step in "documenting the oral health challenges of and opportunities" for planning and implementing programs to ensure optimal oral health among all older adults in Illinois.