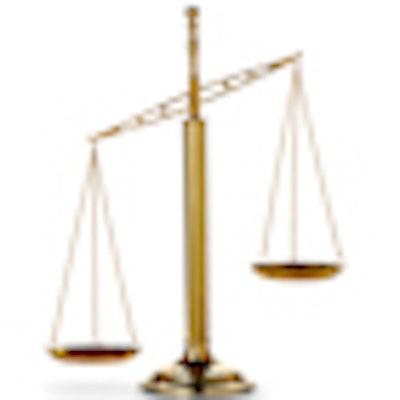 Massachusetts Attorney General Martha Coakley is suing more than a dozen individuals and corporations -- including three dentists and their business managers -- for allegedly exploiting dental patients by performing unnecessary and overpriced procedures to obtain funds from finance companies and insurers.
According to the complaint, filed September 24, the defendants marketed free dental exams and low monthly payment plans to potential customers with "limited means and inadequate or no dental insurance." They then allegedly "baited" them with false and misleading marketing tactics about the defendants' dental practice, promising free exams and affordable monthly payment plans for "quality treatment."
Repeated attempts to contact the defendants and locate their attorneys were unsuccessful.
The complaint states the defendants set up a call center in order to control the alleged deceptive marketing scheme and instructed their employees to lure patients into the dental clinics by emphasizing the free exams. Once the patient was in the chair, the defendants allegedly "switched" them into expensive, hasty, and often incomplete or shoddy treatment, together with costly payment plans. Instead of low monthly payments, the loans carried interest rates as high as 22.98%, the complaint states, and the insurance companies of patients with dental insurance were given false and inflated claims.
"Over and over, the defendants collected thousands of dollars per patient by arranging loans for them from credit companies and billing for the entire proposed procedure up-front, and then left the patients with inadequate and incomplete treatment and costly debt from the credit companies," the complaint states.
When the patient complaints mounted and the scheme became apparent, the defendants allegedly abandoned the patients, their records, and the dental practices. Ultimately, hundreds of patients were left with dental problems and thousands of dollars in debt, according to the complaint.
The attorney general's office says it received more than 200 complaints from individuals claiming they had been injured and overcharged by the defendants, including one patient who was charged $16,126 for "root canals and bridges" that resulted in bruises, swelling, and pain ever since being treated. Another patient reported going into a clinic with a toothache and emerging four hours later with a tooth extraction, root canal, filed-down teeth, a temporary bridge, and a $5,000 credit line with annual interest at 27.99%.
"Many consumers thought they were going for a routine trip to the dentist and left these clinics in worse shape, both physically and financially, than when they walked in the door," Coakley said in a press release. "Our office filed this lawsuit to ensure that these defendants can never again exploit Massachusetts citizens in need of dental care, and we intend to seek relief for the many people already hurt by these unconscionable practices."
In addition to three dental practices -- Spectrum Dental, Coast Dental, and Sierra Dental -- the defendants named in the lawsuit include the following:
Gary Anusavice, D.D.S., who "took and maintained a leadership role in creating and operating the defendants' scheme," according to the press release
Michael Rinaldi, Joseph Robbio, Vincent O'Neill, and Heather Pavao, all finance advisors and business managers at the dental operations
Merhad Haghkerdar, a dentist that facilitated the defendants' scheme at Spectrum Dental
William Salisbury, a dentist doing business as Sierra Dental
A temporary restraining order has been issued that secures any assets the defendants may have, prohibits them from applying for or maintaining a license to practice dentistry in Massachusetts, and prohibits them from destroying or altering any records.
Both the attorney general's office and the Board of Registry in Dentistry have previously taken action against Dr. Anusavice and Dr. Salisbury, and both have lost their licenses to practice dentistry in Massachusetts.
Dr. Anusavice was previously accused of stealing thousands of dollars from patients by billing them for services they didn't receive at his Pawtucket, RI, business, Premier Dental. In 1997, he pleaded guilty to healthcare fraud after his DDS Dental Center in Worcester, MA, filed hundreds of thousands of dollars of fraudulent insurance claims and credit card charges, according to the attorney general. In 2005, Rhode Island suspended his license, accusing him of defrauding patients of tens of thousands of dollars through various billing and credit schemes.
Copyright © 2008 DrBicuspid.com