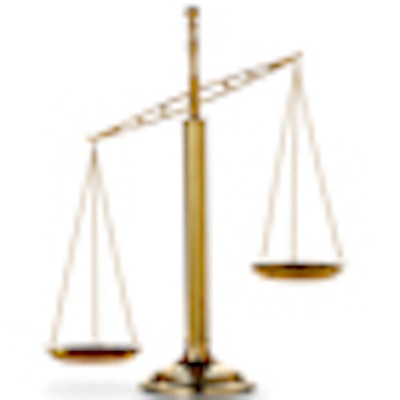 FORBA Holdings, a dental management company that operates dozens of clinics in the U.S., agreed to pay $24 million today after a federal investigation found that many of its dentists were performing unnecessary procedures on children to profit from Medicaid.
The company provides business management and administrative services to 69 Small Smiles clinics, which specialize in providing dental services to children on Medicaid.
The federal government's investigation was initiated by three whistleblower lawsuits filed in Maryland, Virginia, and South Carolina under the False Claims Act, which allows private citizens to sue on behalf of the U.S. and share in any recovery.
"We have zero tolerance for those who break the law to exploit needy children."
— Tony West, assistant U.S. attorney general
The government charged FORBA with causing the submission of reimbursement claims for a wide range of dental services provided to low-income children that were either medically unnecessary or performed in a manner that failed to meet professionally recognized standards of care. These services included pulpotomies, placing crowns, administering anesthesia, performing extractions, and providing fillings and/or sealants.
"We have zero tolerance for those who break the law to exploit needy children," said Tony West, assistant U.S. attorney general. "Illegal conduct like this endangers a child's well-being, distorts the judgments of healthcare professionals, and puts corporate profits ahead of patient safety."
Previous complaints
The Small Smiles clinics have been the subject of investigative reports for the past two years that portrayed the clinic as routinely restraining patients in papoose boards to reduce the amount of time needed for each patient visit to maximize revenue. Reports also claimed that parents were barred from the operatory and brought forth former employees who accused the company of pushing unnecessary treatments on its patients.
The company has previously defended itself against these allegations.
"Doctors at Small Smiles have to work fast to meet the needs of so many kids who show up with severe disease," Don Meyers, a company spokesperson, told DrBicuspid.com last year. "Small Smiles dental centers use protective restraints on fewer than 5% of patients nationwide, and only use them to protect the health and safety of the patient and caregivers."
Ongoing investigations
The federal share of the civil settlement announced today is $14.3 million, while the states' Medicaid share is $9.7 million. In addition, the three whistleblowers will receive more than $2.4 million from the federal share of the settlement.
FORBA also agreed to enter into a five-year corporate integrity agreement with the U.S. Department of Health and Human Services (HHS) that will allow procedures and reviews to be put in place to avoid such conduct in the future.
"We will not tolerate Medicaid providers who prey on vulnerable children and seek unjust enrichment at taxpayers' expense," said Daniel R. Levinson, inspector general of the HHS. "This settlement reaffirms our commitment to protect the health and well-being of Medicaid beneficiaries and to ensure the integrity of this essential healthcare program."
The government's investigation of individual dentists is ongoing, and FORBA is cooperating with that investigation by providing information about dentists who may have violated professional standards.
In response to a request for comment from FORBA, Meyers sent this statement to DrBicuspid.com:
This comprehensive resolution encourages us to continue to focus on vital, high-quality dental care for children in America's low-income communities, and allows us to build on the improvements implemented since the company was acquired in September 2006. We look forward to fulfilling our commitment to the dental health of underserved children for years to come.
Copyright © 2010 DrBicuspid.com