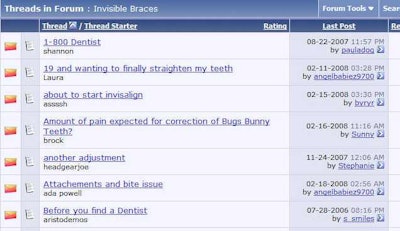 Attention orthodontists! Need help dealing with that patient who has a million questions? Refer them to bracesreview.com, a new independent site where patients can educate themselves about treatment.
The site features articles on a wide variety of topics from the cost difference between Invisalign and conventional braces, to what the patient should expect during treatment.
Also, patients can surf a state-by-state orthodontists directory, vent and share stories in a half dozen forums (including "Invisible Braces" and "Ask Our Orthodontist" forums), and view the photo of the month (the current picture is of a clear ceramic braces user after one year). Upcoming attractions include best dental insurance companies, and braces before and after pictures.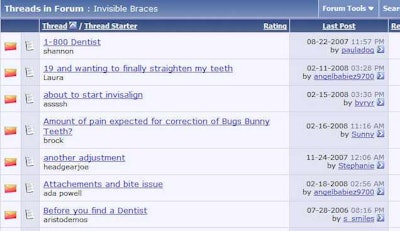 A discussion forum on bracesreview.com
"At bracesreview.com you may do you research prior to getting braces and educate yourself before your consultation," says a company press release. "There are several different methods and technologies now available, so putting in your due diligence will only benefit you."