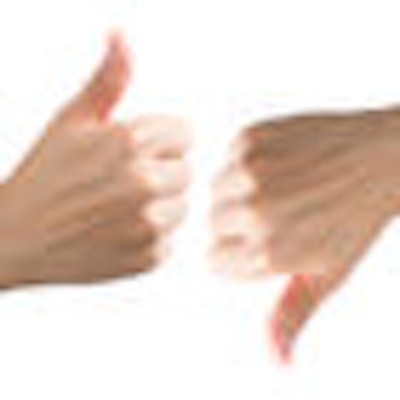 Since the W.K. Kellogg Foundation announced its $16 million dental therapist project late last year, grassroots coalitions have been pushing forward with efforts to develop midlevel provider programs in five U.S. states.
Even in the face of staunch opposition from organized dentistry, including the ADA and a host of state-level dental groups, advocates insist that the dental auxiliary model would answer a need for oral health services for millions of Americans living in poor, isolated, and rural communities where dentists are in short supply.
The work has not been simple, but the effort is raising awareness about the challenges of access to care and bringing new voices into a conversation about ways to address the problem, said David Jordan, who directs the push for dental therapists at Community Catalyst, a national nonprofit advocacy organization that is the lead grantee for Kellogg's project.
"Each state has had its challenges for sure," Jordan said. "But I am excited about the dialogue that the project has created."
Kathy Reincke, communication manager for the W.K. Kellogg Foundation said she believed the project has contributed to a "growing momentum" to address severe inequities in access to dental services, in the five states involved in the therapist project and beyond.
"We have seen tribes, states, federal agencies, and others having more conversations about the lack of quality dental care available and how communities can be innovative in developing approaches that best fit their community," Reincke said.
If the Kellogg-backed effort is unfolding slowly, so did the drive to get dental therapists established in Alaska. While Alaska Native dental health aide therapists (DHATs) originally faced much opposition, today they are providing services -- including restorations and extractions -- in remote tribal villages following two years of technical training and working under the general supervision of dentists.
That program had to overcome strong resistance before it got off the ground, noted Jon Gould, deputy director of the Children's Alliance, a Seattle-based advocacy group that is fighting an uphill battle for therapists in the state of Washington.
"You could just see the blood draining from the legislators' faces."
— Rebecca Stolberg, RDH, MSDH,
Eastern Washington University
"Changes like these often take a lot of time," Gould said. In his state, HB 1310 -- which recently died in committee -- would have created a licensing program for two new dental professionals: dental therapists, modeled after the DHATs, with high school degrees and technical training; and advanced dental therapists -- dental hygienists with postbaccalaureate training and additional advanced clinical practice. Both would work with collaborating dentists, though the advanced dental therapist would be allowed to practice without supervision.
The bill, which listed procedures the new professional would be allowed to perform -- including extractions and pulpotomies performed on primary teeth and the placement of preformed crowns -- won support from tribal and community groups, as well as state health educators at the University of Washington School of Medicine who helped develop the training for the Alaskan DHATs. But it drew sharp criticism from many dentists, including Christopher Herzog, DDS, of Spokane.
"There are procedures listed in this bill that honestly scare the heck out of me," Dr. Herzog told state lawmakers at a hearing on the bill. He described complications that may arise even when procedures are performed by dentists: inflamed gingiva resulting from improperly placed stainless steel crowns, underlying infections being missed during pulp treatments, and root fracturing occurring during extractions.
"Imagine with me here a device called a root tip pick. It looks even worse than it sounds. I want you to imagine an ice pick with a 90° angle that is very sharp," said Dr. Herzog, summoning images of severed nerves and damaged and destroyed teeth.
As the bill's detractors testified, "you could just see the blood draining from the legislators' faces," recalled Rebecca Stolberg, RDH, MSDH, an associate professor of clinical dental hygiene and chair of the dental hygiene department at Eastern Washington University who hopes someday to help educate therapists as well. She insists the danger of lack of care is a far greater threat to the underserved people of Washington than care provided by therapists.
"We all know kids are dying if they don't get into a dentist's chair," Stolberg said. She and others will continue to work for passage of therapist legislation, she added. "We'll come back," she said.
New Mexico, Kansas face challenges
In New Mexico, HB 495, which would have amended the state dental healthcare act to recognize dental therapists, likewise garnered grassroots support but ran up against stiff resistance from the state dental organization.
"New Mexicans do not deserve second-class care," New Mexico Dental Association Executive Director Mark Moores said last December in an interview with KRQE, the local CBS TV news affiliate. Following an initial hearing, the bill failed to advance past a second committee.
"It was definitely rough," acknowledged Pamela Blackwell, project director for Health Action New Mexico. But she said she believed lawmakers were educated about the shortage of care. "We're definitely going to move forward."
In Kansas, bills promoting a therapist model known as a registered dental practitioner got hearings in both the state House and Senate but, as in Washington and New Mexico, the legislation is not expected to advance this year.
Registered dental practitioners would complete training as registered dental hygienists first, then obtain 18 months of additional advanced training, said Shannon Cotsoradis, president of Kansas Action for Children, one of the nonprofits leading the effort to get dental therapists in the state.
"We have five dental hygiene schools, so it would be cost-effective," she said. The model might also be successful at "attracting new folks to the profession."
Still, in his testimony against the bill, Kansas Dental Association Executive Director Kevin Robertson told lawmakers that the measure would jeopardize patient health and safety.
Undeterred, advocates plan to continue their push, Cotsoradis said.
"We'll come back at it next year, and hopefully we will be able to move a bill through one or both chambers," she said.
Careful analysis and 'snake oil'
The debate has been quieter in Vermont, where HB 398 has been introduced but is unlikely to be taken up this year, the first year of a two-year legislative session, according to Peter Taylor, executive director of the Vermont State Dental Society.
The bill calls for a dental therapy education program that provides a minimum of two academic years of curriculum and would also allow a dental hygienist licensed by the state to be licensed as a dental therapist upon completion of at least one year of dental therapy education.
The state dental association has not taken a position on dental therapists but is involved in a three-year review of the state's oral health needs that is being led by the state's health department.
"We are doing a careful evaluation of the dental health system and the oral health of Vermonters," Taylor said. "When we finish that, we will have the data and the information to determine how best to go forward."
Therapist advocate Beth Nolan, outreach coordinator for Voices for Vermont's Children remains hopeful, though she foresees "a long, rigorous process" ahead. She said it will be worth a long-term effort to see therapists going out to senior centers, schools, and nursing homes "getting care to people where they are."
In Ohio, legislation regarding dental therapists has not yet been introduced. In fact, discussions have not moved beyond tense town meetings. David Owsiany, JD, executive director of the Ohio Dental Association, recently dismissed the therapist model as so much "snake oil."
"The promise is that it will cure everything, and it doesn't cure anything at all," he said.
He called the push for therapists a distraction from other solutions he sees as more promising, including full funding for Medicaid dental programs and models such as expanded function dental auxiliaries.
David Maywhoor, project director of Dental Access Now, a Columbus-based coalition of advocacy and social service organizations, said fighting with the state dental association has been dispiriting.
"When they likened us to snake oil, you know the level of the conversation. It's uncivil is what it is," he said. But he and his fellow advocates are far from giving up.
"We'll continue our ground game," Maywhoor said. "We'll get as much community education done as we can."