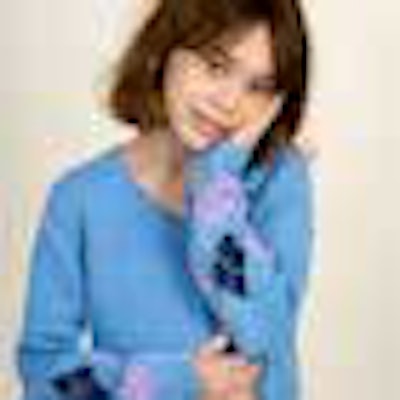 Nearly 60% of adults and 40% of children on the Pine Ridge Indian Reservation in South Dakota suffer from moderate to urgent dental needs, including infections and other problems that could be life-threatening, according to a study released November 2 at the National Congress of American Indians annual conference in Portland, OR.
The oral health assessment study, the first in 12 years on the state of oral health at this remote reservation of the Oglala Lakota tribe, paints a disturbing picture of unchecked decay, periodontal disease, and other serious dental problems that can lead to lower performance in school, infections, and even death.
The W.K. Kellogg Foundation funded the study, which found that 90% of participants showed signs of active caries, a rate three times that typically found in the U.S.
"Many of the Pine Ridge residents suffer daily from wrenching dental pain."
— Terry Batliner, DDS, Colorado School
of Public Health
"Many of the Pine Ridge residents suffer daily from wrenching dental pain, yet they face huge barriers to getting routine care," stated lead author Terry Batliner, DDS, of the Colorado School of Public Health and a member of the Cherokee Nation of Oklahoma, in a press release. "A severe shortage of dentists willing to practice in isolated areas has left many Americans, including American Indians, with ongoing dental problems that threaten their overall health."
The Indian Health Service, a federal agency that provides health and dental care for American Indians and Alaska Natives, conducted a limited survey of dental needs on this reservation back in 1999.
To offer a more comprehensive view of the oral health problems in Pine Ridge today, the research team -- which included Maxine Brings Him Back-Janis, RDH, MPH, a member of the faculty of the dental hygiene department of Northern Arizona University who grew up at Pine Ridge and still has many family members there -- traveled to 20 communities on the reservation and recruited 292 adults and children for the study, which was conducted last year.
Editor's note: Click here to read more about Janis' experiences, which culminated in a moving essay in the October issue of Health Affairs.
They gave each participant a dental exam, identified any decay or other problems, and then offered treatment recommendations. The study showed that residents at Pine Ridge had a significantly higher number of decayed teeth and a lower number of treated or filled teeth than reported by the 1999 Indian Health Service study, according to W.K. Kellogg.
The team discovered that 84% of children in the study and 97% of adults had ongoing dental caries. Other key findings of the evaluation showed the following:
Ninety-two adults (68% of the adult participants) had evidence of periodontal disease, and 16% showed signs of an advanced problem.
One child and five adults were found to have signs of a precancerous condition in the oral cavity.
The high prevalence of caries and periodontal disease suggests that many participants had chronic pain that could interfere with daily activities.
About half the adults in the study had missing teeth and two had no teeth at all.
"All Americans, including those living in Pine Ridge, should have access to affordable dental care," said Sterling Speirn, president and CEO of the W.K. Kellogg Foundation. "It is time to expand the reach of dentists by employing a new type of dental practitioner to provide routine care."
Close to 50 million Americans live in dental health shortage areas -- places without enough dentists to meet the demand for routine oral healthcare. However, poverty and extreme conditions make the access problem much worse for residents of the Pine Ridge Indian Reservation, Dr. Batliner said. Just 10 dentists working in three locations must provide care for 30,000 people living in an area roughly the size of Connecticut. As a result, many people must wait for months just to get an appointment, and some children in the study had never seen a dentist before.
In winter, the weather can make it impossible for residents of remote locations to travel. Even in the summer, they must travel miles along rutted roads just to get to the nearest dental clinic. And even if they manage to get to the clinic, overbooked staff might tell them to come back another day, Dr. Batliner added.
In addition to midlevel providers, other approaches to addressing this shortage identified by the authors include allowing licensed hygienists to serve as dental therapists in federally designated shortage areas. The authors also said that the tribe could take federal dollars now used to provide dental care on the reservation and use the money to create their own oral healthcare system.
In response to the study findings, ADA president William R. Calnon, DDS, issued a statement that reads, in part:
The Kellogg Foundation's report from Pine Ridge is disturbing, all the more so because it has uncovered nothing new. On the positive side, any efforts to call attention to this deplorable situation can only help a cause that the ADA and a few allies have for too long supported alone.

As is the case with most underserved populations, the barriers preventing too many American Indians from achieving good oral health are numerous and complex. There is no one-size-fits-all solution. The Kellogg Foundation's fixation with training non-dentists to perform surgery as the sole answer evinces a startling lack of depth. Kellogg's own findings indicate that in many cases, the degree of disease goes well beyond that with which non-dentists could safely cope. Even their boosters admit that therapists cannot perform the kinds of complex extractions, root canals and other surgical procedures needed to cure the advanced disease that afflicts many in Indian Country. Only trained dentists -- doctors of oral health -- have the training and experience needed to perform these procedures safely and successfully.

American Indian communities will never drill, fill and extract their way out of what amounts to an epidemic of dental disease. Yes, restorative care is needed, and we must continue to increase its availability -- performed by fully trained dentists -- in Indian Country. But ultimately only oral health education and prevention will defeat that epidemic.