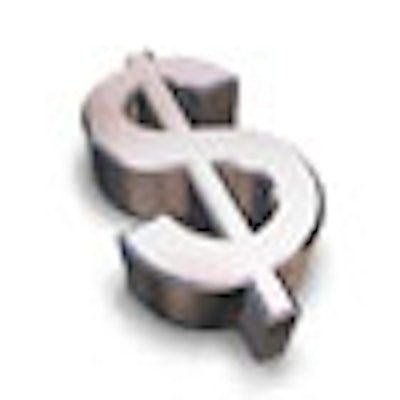 Nearly half of U.S. children were on Medicaid or similar government assistance last year. Yet even with this insurance, families in poverty often struggle to find a dentist for their kids, forcing them to use emergency rooms to treat excruciating toothaches.
To solve that problem -- and to settle a lawsuit -- the state of Connecticut dramatically increased the fees it paid dentists through Medicaid four years ago. A flurry of private dentists signed up and soon, corporate dental chains specializing in Medicaid began opening offices around the state.
One of them was Kool Smiles. The Atlanta-based chain is the largest Medicaid dental provider in the U.S., serving roughly 2 million children with 129 offices in 15 states and the District of Columbia.
Within months, Connecticut's Medicaid dental director said she became alarmed when she saw a disproportionate spike in kids getting stainless steel crowns to treat cavities coming from a number of dental offices. The state pays at least $230 for these shiny crowns, compared with as little as $100 for a filling. But their use is controversial to treat small cavities.
The state started requiring dentists to get prior approval for each crown. That's when the state identified problems at Kool Smiles.
"The x-rays didn't show a need for these kinds of services," said Donna Balaski, head of the state Medicaid dental program. "What we tended to see was that there was a small cavity and they wanted to put a crown on it."
They also started reviewing Kool Smiles's x-rays taken after the treatments and found problems that Balaski called "atrocious": crowns that didn't fit, decay left untreated under a crown, and nerves left exposed.
The state showed the x-rays to Kool Smiles at a meeting in August 2010, but Balaski said the company didn't seem to take the criticisms seriously.
As the weeks went by, the company failed to come up with a plan to deal with all the children with questionable care, according to Balaski. So the state's Medicaid commissioner wrote a letter, telling Kool Smiles that some of the cases the state had seen were "malpractice." Finally, the company started to respond, Balaski said.
Today, she said, the chain is still under observation, but she's much happier with the work it's doing in Connecticut. Kool Smiles said it was able to correct the problems and has used the lessons learned there to make improvements at offices nationwide.
More unnecessary treatment?
Yet the problems discovered in Connecticut have shadowed Kool Smiles elsewhere. A joint investigation by the Center for Public Integrity and "Frontline" found that the same business model that makes Kool Smiles profitable as a dentist of last resort has also led to complaints that they provide unnecessary treatment for children in need.
Medicaid pays an average of 30% less than what typical dentists charge, according to the company. So Kool Smiles acknowledged that it has to be more efficient than most dental offices and has developed a computerized system to track its work. Several former employees said the chain is highly focused on production. It offers bonuses to dentists who bill beyond a certain amount and in some circumstances will fire dentists who fail to meet production standards, according to internal and court documents, as well as former employees.
State authorities in Massachusetts and Georgia have reported documented cases of unnecessary procedures at Kool Smiles in past years. Medicaid authorities in Texas said they are currently conducting inquiries into Kool Smiles and other dental practices for possible unnecessary treatments. And the U.S. Senate is doing its own investigation of Kool Smiles and other dental chains for potential Medicaid waste, fraud, or abuse.
Kool Smiles vigorously disputes criticism of its practices and business model. The company pointed out that it fills a critical need largely ignored by private dentists. In markets it serves, it said it can track the reduction of dental ailments in its patients. Kool Smiles said it provided almost as much free care as it made in profits last year.
But Kool Smiles is not a charity. It's run by a company owned by the private-equity firm Friedman Fleischer & Lowe of San Francisco, a firm whose investments exceed $2.5 billion in companies including the fast-food chain Church's Chicken and the payday lender Speedy Cash.
Kool Smiles denies that it exerts any influence on dentists to boost revenues and says it offers quality dental care.
"While nearly all health delivery models can be critiqued, we believe that our patients can speak for themselves -- almost 80% of our patients on a daily basis are ones that come back because of the care that we've delivered," company spokesman Geoffrey Freeman said. "We stand firmly by our dentists, their integrity, and the quality of the care they offer to thousands of children every day."
Many more crowns
One of Kool Smiles' most controversial practices is its dentists' heavy use of stainless steel crowns to restore decayed baby teeth.
Parents and kids don't like the look of the shiny crowns, and dentists acknowledge they're used less often on children from families that can afford dental care. Yet crowns are common on Medicaid patients. Guidelines from the American Association of Pediatric Dentists state that crowns are appropriate for children with large or extensive cavities, especially if they aren't likely to take care of their teeth.
Kool Smiles does far more crowns than average on children age 8 and younger on Medicaid, according to an analysis of 2010 Medicaid data in two states done by CPI and "Frontline." In Texas, a child younger than age 9 at Kool Smiles has nearly a 50-50 chance of getting a crown as a restoration to treat problems such as cavities, our analysis found. That compares to a 1 in 3 chance on average at other providers. And in Virginia, a child 8 or younger on Medicaid going to Kool Smiles is twice as likely on average to get crowns than at other dental offices.
In response, Kool Smiles supplied its own analysis using state Medicaid data and said, in general, it found that its offices perform fewer procedures per patient, charge less per patient, and have lower x-ray costs per patient on average. In Texas and Virginia, it said its analysis shows that it does fewer crowns per patient. But it did not address whether a young child going to Kool Smiles as opposed to any other dentist accepting Medicaid in Texas or Virginia is more likely to get a crown.
State Medicaid officials in Georgia have twice done audits, most recently in 2009, finding that Kool Smiles was doing what they called unnecessary treatments.
Two Medicaid networks in Georgia kicked the chain out of their programs in 2007. WellCare of Georgia later told parents in a press release that kids who went to Kool Smiles were three times more likely to be physically restrained and five times more likely to get stainless steel crowns when compared with kids treated by other dentists. WellCare reported that 44% of children treated at Kool Smiles got crowns.
The company said it did nothing wrong and accused WellCare at the time of trying to boost its own profits by cutting back on dental care.
'Gaming the system'
At the same time in 2007, the Georgia Department of Community Health reviewed 6,600 patient files at Kool Smiles and found 427 children who got dental care they didn't need and another 219 cases in which the work didn't meet basic quality standards. In their notes, reviewers said they saw cases where Kool Smiles put crowns even on small cavities.
In a 2009 audit, the findings were even worse. Dentists hired by the state found 1,024 quality problems in only 248 patient files. That included 324 cases of unnecessary treatments. As a result, Kool Smiles paid back more than $40,000 to the state Medicaid program on billings the state said were unjustified.
Kool Smiles described these findings as "unsubstantiated" and blamed them on documentation issues. It also claimed that the state focused its 2009 audit on only nine dentists and only on cases that were complicated. The company said public data show that it is a "quality, conservative provider."
In 2009, the Massachusetts state auditor reported that three Kool Smiles offices had overbilled Medicaid by $1.2 million, primarily by taking x-rays that weren't needed.
Republican Sen. Charles Grassley of Iowa has had his staff conduct an investigation of Kool Smiles and a handful of other corporate dental chains since late last year for possible waste, fraud, and abuse. Grassley said he was concerned that private-equity firms might exert influence on dentists to focus more on profits than on the patients.
"I'm finding in this investigation that there are people that know nothing about dentistry are saying you got to see so many people, you got to do so much work for each one, and, in a sense, gaming the system," Grassley said. "We have found, at least initially, some things that we think are very wrong and need to be changed."
Continue reading this article at the Center for Public Integrity (CPI) website, iWatchNews.org. CPI is a nonprofit, nonpartisan investigative newsroom located in Washington, DC.