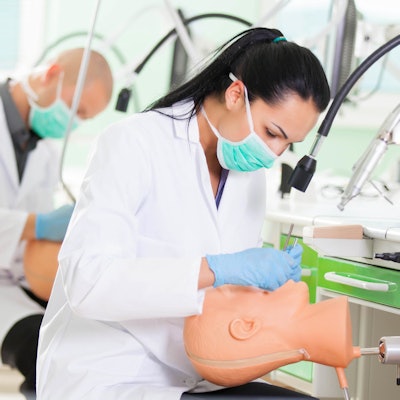 New York University College of Dentistry (NYU Dentistry) received a $566,000 grant to establish a summer oral health sciences research program for high school and undergraduate students.
The Research Education in Oral Health Sciences program, which is being funded for five years by the U.S. National Institute of Dental and Craniofacial Research, aims to encourage students to pursue further studies or careers in oral health research. The program will provide mentorship and hands-on research experience to support the scientific and career development of students from backgrounds that are underrepresented in the biomedical sciences and oral health professions.
Beginning in the summer of 2023, the program will enroll up to 10 high school and undergraduate students who will receive a stipend. The students will work in NYU Dentistry research labs focused on pain, bone and tooth development, obesity, and tissue regeneration.
Eligible undergraduates can apply for the first cohort in the spring of 2023, and alumni of NYU Dentistry's Saturday Academy, a preparatory program for local high school students, also will be recruited.