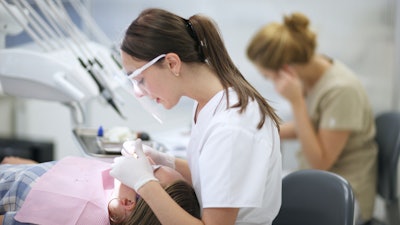 Touro College of Dental Medicine (TCDM) in New York has found success with its pre-dental experience program that is designed to simulate what it's like to be a dentist, according to a story posted on the school's website.
"I wasn't sure I wanted to be a dentist, now I am," said one participant.
The four-day program is the brainchild of TCDM faculty member Dr. Rebecca Block, who said she realized the value of hands-on learning simulations from a similar experience she had before she entered dental school. The program includes lectures from TCDM professors about different specialties inside dentistry, including anesthesia and prosthodontics, ethics, as well as six simulation labs. The labs include creating wax models of teeth, suturing, making molds, and learning the basics of digital dentistry, the article noted.
Among 42 recent participants, many were recent university alumni or college students eager to learn more about the realities of dental school. In addition to lectures and simulations, students also learn about TCDM's mission of serving the underserved via a new partnership in New Mexico, as well as the expansive possibilities for student research.
"When a lot of these students think of dentistry, they think of general dentistry or pediatrics or oral surgery. There are a lot of other specialties in dentistry and other professions in dentistry that they don't know exist until they're here," Block said.