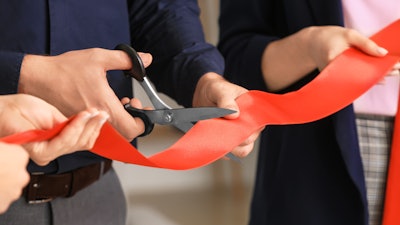 In a ribbon-cutting ceremony at the Harry M. Cornell Center for Dental Education, Kansas City University (KCU) unveiled its college of dental medicine in Joplin, MO.
The new center is a $65 million state-of-the-art facility designed to address the growing shortage of dentists, especially in the four-state region that includes Southwest Missouri, Southeast Kansas, Northwest Arkansas, and Northeast Oklahoma, the university said.
The curriculum will emphasize integrating basic sciences with clinical knowledge so that dental students are more quickly prepared to provide dental care to patients. Furthermore, the dental medicine coursework will be integrated with the university's college of osteopathic medicine to educate future clinicians about the effects oral health problems have on a patient's overall health.
The college of dental medicine will also house an oral health center, where students can participate in hands-on learning and provide dental services to patients under the supervision of dental faculty. The inaugural class of 80 students will be seated on July 31, 2023, KCU added.