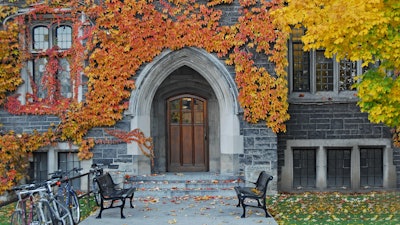 The Indiana University (IU) School of Dentistry has partnered with the IU Kelley School of Business to offer a program that allows students to earn a dual Doctor of Dental Surgery (DDS) degree and a Master of Business Administration (MBA) degree.
Those enrolled in the program begin their business training in Kelley's Graduate Certificate in Medical Management program during the summer of the third year of their DDS program. It typically takes two years to complete the DDS and MBA degrees concurrently, IU said.
Students in the dual degree program complete 205 credit hours. Of the credits, 163 are in dentistry and 42 are in business courses that are delivered through Kelley's evening MBA program. MBA courses include accounting, finance, marketing, strategy, and supply chain, as well as healthcare-specific courses.