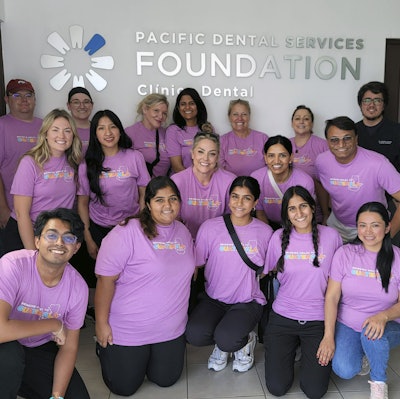 Dental service organization (DSO) Pacific Dental Services (PDS) completed its 40th international service trip to provide dental care to patients in Guatemala.
Since its first service trip in 2010, PDS-supported clinicians and nonclinical team members have provided approximately $11 million in dental care globally, affecting nearly 20,000 patients, the DSO said. Approximately 550 volunteers have collectively donated over 27,000 hours of their time to patients in Guatemala, Ethiopia, and Fiji.
The latest service trip marks PDS' third visit to Guatemala this year, with an additional one scheduled in September.