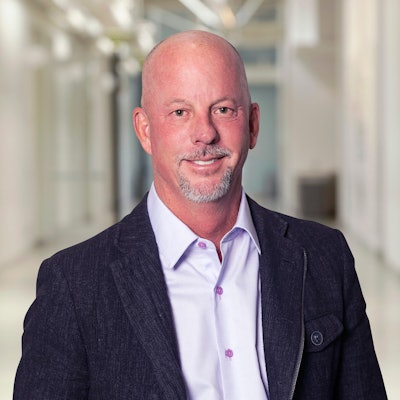 Image courtesy of PDS.
Construction has begun on the Pacific Dental Services (PDS) Health Care Collaborative at the Arthur A. Dugoni School of Dentistry at the University of the Pacific, which is slated to open in 2024.
The expansion project at the school's campus in Sacramento will combine dental and medical services for the public in a teaching and learning environment and provide low-cost care to approximately 20,000 medical patients and 10,000 dental patients annually. The project, which is the first of its kind at the school, doubles Dugoni's international dental student program and significantly expands its nursing and physician assistant programs.
Dental services will be provided by students enrolled in the international dental studies program. The program prepares dentists trained overseas to practice in the U.S. Physician assistants, nurses, pharmacists, occupational therapists, nutritionists, social workers, and other healthcare providers will provide services at the 30,000-sq-ft clinic.
The clinic will house 10 medical exam rooms and 30 dental operatories, as well as rooms dedicated to people with special needs. Also, there will be classrooms and a simulation clinic for students.
The project is being funded with a $4 million gift from PDS Founder and CEO Stephen Thorne and his wife Pamela Thorne. Stephen Thorne's father and two brothers are alumni. Also, a grant from Delta Dental Community Care Foundation and a gift from Dr. Ken Fat, a California dentist, is helping to fund the project.
Watch the video below to learn more about this project.