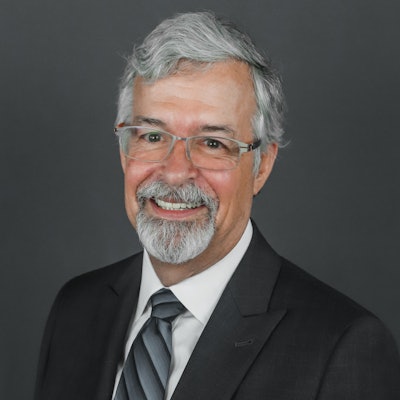 Economist Brian Beaulieu has a simple message for the dental industry and for every dentist out there: Now is the time to know the numbers of your practice and not hazard guesses about what kind of profit margin the business is creating.
"With the numbers that we're seeing, there's a real margin squeeze going on," Beaulieu told me shortly after speaking to members of the Dental Trade Alliance (DTA) at the organization's annual meeting in Bonita Springs, FL.
"It's very likely that the owner of the practice is not taking home as much as he or she was, so while the nominal dollars could be quite nice, when you adjust for inflation and you look at the margins, it's very likely not as lucrative as it was in the prior years," Beaulieu said.
Beaulieu, the CEO and chief economist of ITR Economics, had a mixed dose of optimism and reality during his talk at the DTA session, a meeting where he has delivered the economic outlook for the last three years, focusing not solely on dentistry but the world.
During our wide-ranging interview that you can hear below, Beaulieu discussed everything from the biggest myths that are out there about the economy to why employee wage gains could slow down in 2024. This interview is part of the "Future of Dentistry" podcast series, which is powered by Keystone Industries.
One of the more interesting comments from the podcast had to do with what dentists can expect to pay their team members in 2024 and beyond.
"You don't have to give the same magnitude or wage increase in 2024 or 2025 that you have been," Beaulieu said. "However, at the same time, you need to figure out how you can get some costs out of this operation."
Why does he feel this way about those two topics? Click below to listen to our interview, which lasts just over 13 minutes.