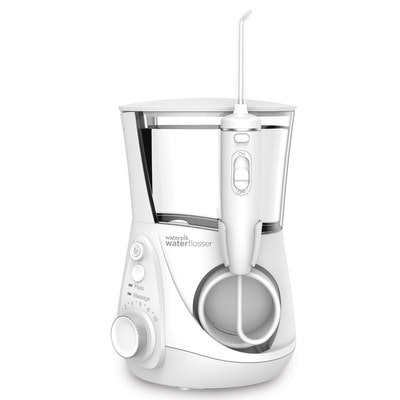 Water Pik has introduced a water flosser that incorporates teeth-whitening tablets.
The Waterpik Whitening water flosser combines the company's patented water-flossing technology with a whitening agent. Users place a whitening tablet into the product's handle and then proceed with the flossing process.
The flosser features 10 pressure settings, 90 seconds of water capacity, a removable and dishwasher-safe reservoir, and a new swivel-handle hose for access to hard-to-reach tooth areas. It comes with four interchangeable tips, plus others for users with implants or braces, and 30 whitening tablets. Available later in February, the new flosser will sell for between $79.99 and $99.99, depending on the model, and comes with a three-year warranty.