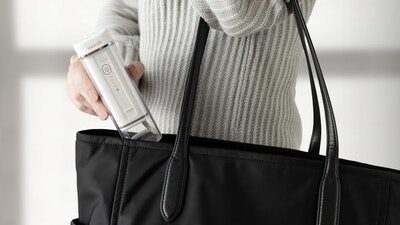 Image courtesy of Waterpik.
Waterpik has expanded its handheld water flossers with the new Cordless Slide, which collapses to half of its original size so it can be stored and taken anywhere.
The new product is waterproof and features a rechargeable lithium-ion battery that lasts for up to four weeks on a single charge. In addition, the Cordless Slide comes with three flossing tips and features three pressure settings.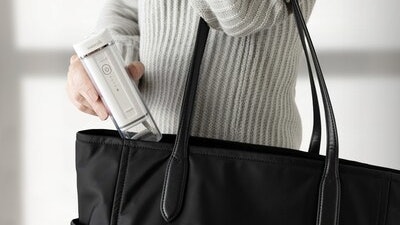 The Cordless Slide, which costs $79.99, removes up to 99.9% of plaque and is up to two times as effective as dental floss for improving gum health, according to the company.