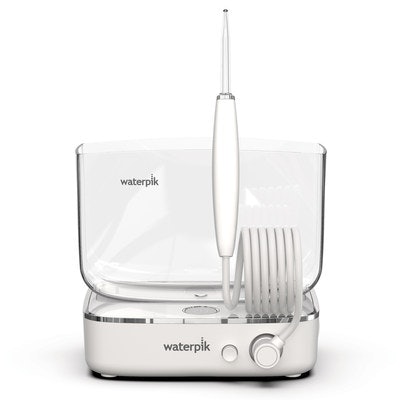 Water Pik has introduced a compact, portable version of its water flosser.
The Waterpik Sidekick water flosser weighs slightly more than 1 lb and transforms from a cube-like shape into a smaller version of a water flosser. The flosser features five pressure settings, 60 seconds of water capacity, a swivel-handled flossing stylus with tip, and comes with a water-resistant travel pouch. Consumers have a choice of three color combinations.
Available later in February, the new flosser will sell for $129.99 on amazon.com and the company's website.