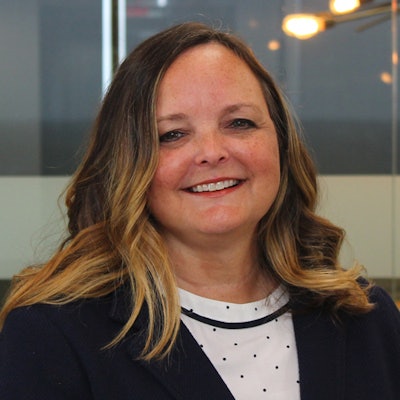 One of the most significant factors to consider when selling your dental practice is the transition to a new owner. This process can either disrupt the patient experience and worry team members, or it can enhance patient outcomes and foster an environment in which dentists flourish. If you want to experience the latter scenario, there are four steps you and your partner should take to ensure a smooth practice transition.
1. The discovery phase
A potential partner should be exemplary before the shift in ownership happens. In fact, the discovery phase should be similar to the job interview process.
When candidates communicate and present themselves exceptionally well, it increases your chances of hiring them. Conversely, when applicants lack enthusiasm or don't match your company's values, it signals an unsuitable match.
Three considerations can help you make a fair assessment of whether your potential partner is a good match:
Will my legacy be maintained? This first question creates an opportunity for the doctor, group, or dental organization you're speaking with to be clear about their dedication to improving your patients, teammates, and community members' lives in the practice you built.
Will my practice be valued fairly? Your potential partner should answer your questions about the appraisal process and fairly assess your practice's value after analyzing multiple factors, including your revenue and assets.
Will I be able to retire on a timeline that's best for me? Your potential partner should offer flexible timeline options for your retirement, giving you the freedom to decide when to leave your practice.
A potential partner who also wants a smooth practice transition will focus on fostering trust and comfort early in the process. These are a few signs that they will likely be a compatible partner for your practice.
2. The onboarding process
The onboarding process should begin within days of signing a letter of intent. I recommend initiating onboarding with an in-person meeting at your office, allowing your partner a deeper dive into how your practice is run.
However, this meeting should be advantageous to you as well. Use this time to ask how the onboarding process will look and how responsibilities should best be divided. This conversation will lay the groundwork for effective communication moving forward.
3. The conversation with your team
How your team is informed of a transition is instrumental in the success and longevity of your practice. One sign that you've chosen the right partner is that they will guide you with talking points and explain the importance of speaking in a way that is positive and optimistic.
A timely conversation will allow your team members to digest the information without leaving room to ruminate. Your teammates may ask questions, like the following:
Will I still have a job?
Will my teammates or practice leaders leave?
Will my pay be reduced or benefits cut?
Will the new owner infringe on our clinical autonomy?
Will I have to start focusing on production more than patient care?
These questions aren't wrong. In fact, they're very common concerns for many in our industry. The goal should be to find a partner who emphasizes patient care and team satisfaction.
If your team members see your partner prioritizing open communication, honest answers, and intentionality, they'll feel at ease about the decision to transition.
4. The patient experience
Though patients may be aware of an owner transition, the process should never impede quality patient care. Selling to a doctor, group, or organization that allows you to keep your current brand offers a significant advantage in that it won't disrupt the existing patient experience. This approach allows your practice to maintain its unique brand, including its name, logo, website, and patient-facing marketing materials.
In addition to maintaining a unique brand, we've found that team and patient satisfaction is far more likely to remain high when the owner dentist maintains their leadership role for at least two years post transition. We encourage our new affiliate doctors to guide their patients and team members during the onboarding process to ensure their practice remains in good standing.
The partner you choose matters
In the worst-case scenario, a new partner can harm your practice. A poorly transitioned practice may experience a decrease in patient numbers, a negative reputation in the community, or dissatisfied team members who ultimately lead to a declining employee retention rate.
Taking the time to affiliate your practice with the right buyer the first time can help prevent difficult obstacles and ensure your practice goes on to preserve your legacy long after you're gone.
If your partner is passionate about the success of your practice and retaining the team members who helped contribute to its growth, then providing advantages should be nonnegotiable. Look for a partner who can improve work-life balance, is dedicated to patient care, provides resources for growth as well as opportunities for professional advancement.
Stephanie Paris is the vice president of practice onboarding at Apex Dental Partners, a role she's cultivated since the company was founded in 2014.
The comments and observations expressed herein do not necessarily reflect the opinions of DrBicuspid.com, nor should they be construed as an endorsement or admonishment of any particular idea, vendor, or organization.