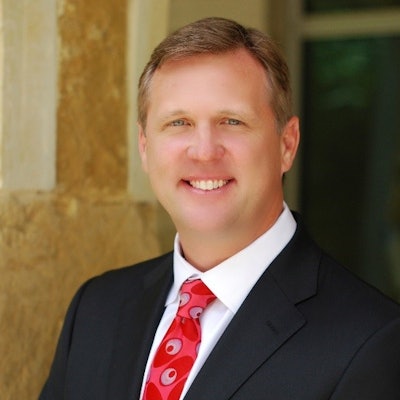 The dental practice brokerage business allows professionals like me to spot emerging industry trends. One recent trend is that the average age of dentists who are selling their practice is dropping. At Professional Transition Strategies, we've seen the average dentist age for practice transitions decline from about 55-58 before the pandemic to age 44 now, and we suspect it's a nationwide phenomenon.
What's behind this precipitous drop? There are many factors involved, but I believe it primarily comes down to two things.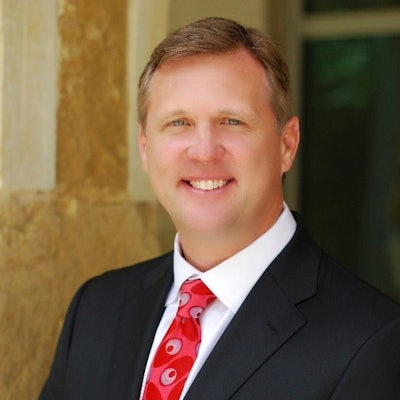 The first is fallout from the pandemic, which reshuffled business operations and redefined employer-employee relationships across every sector but which hit dentistry in a unique way.
The second is accelerating consolidation in the dental industry, which is creating new opportunities for dentists.
Here's a brief look at how the business of dentistry is changing and what it means for you.
Opportunities in a consolidating industry
The biggest major factor behind the trend is that dentists are more aware of the opportunities in a consolidating industry. Dental service organizations (DSOs) backed by private equity are providing an alternative to traditional dental partnerships as a path toward a practice exit, especially since partnerships where dentists bring in an associate have a high failure rate without a detailed road map.
DSOs offer an array of options for dentists who are selling a practice, including upfront cash for the sale or an equity stake that can provide an average return of 60% to 80% on a two to five-year recapitalization time horizon. This extraordinary equity arbitrage opportunity can help dentists build generational wealth, and the industry will likely see more recapitalization opportunities like that over the next five to 10 years as consolidation accelerates.
Private equity groups are eager to invest in the dental sector because they recognize its value and resilience. More dentists are hearing about friends or colleagues who have received DSO offers that are multiples of the practice earnings before interest, taxes, depreciation, and amortization (EBITDA), making them curious about the value of their own practice.
How the pandemic reshuffled the deck
So how did we get here? One major factor was how the pandemic impacted the industry.
The initial chaos of pandemic lockdowns and ongoing fallout has been stressful for everyone. Dental practices proved amazingly resilient -- most bounced back from the 2020 lockdowns to post their best numbers ever in 2021. But there was a significant human toll, especially in a sector that requires extremely close contact with patients, and the ongoing labor shortage is still a huge issue for practices.
Nearly 1 in 12 hygienists were pushed out of the industry during the pandemic according to a Journal of Dental Hygiene study, and other estimates put the percentage even higher at approximately 15%. This shift has directly impacted practice efficiency, since dentists who can't replace a hygienist have to perform those duties themselves, which leaves them with less time to handle other aspects of dental care.
Also, dentists typically enter the field because they want to focus on providing patient care, and some struggle with the administrative aspects of running a practice. The pandemic magnified those factors, making the business side of the job more challenging.
And since younger dentists carry a higher student debt load, more under-50 dentists are tempted to consider exiting given all the stress and administrative hassles they've been experiencing for the past few years.
Industry outlook for the dental sector
Even in an uncertain economy, private equity investment in the dental sector is growing. The dental industry is about 35% to 40% consolidated now, but that number is expected to increase over the next five to 10 years. And as competition among DSOs increases, more are likely to offer truly life-changing equity arbitrage opportunities to dentists selling their practices.
Of course, not all DSOs are created equal, but many of today's private equity-backed DSOs tend to focus on business administration and generating value. They rightly rely on the dentists in their practices to make the call on clinical aspects of the operation. That arrangement works well for dentists who are stressed by administrative tasks like marketing, recruiting, etc., and want to focus on patient care.
Dentists can potentially derive more benefits from equity arbitrage by selling their practice at an earlier age, but working dentists can strike a deal with a DSO to retain an equity stake as an investment even if they're close to retirement age. If you're interested in exploring a practice transition, the first step is to get a practice valuation and work with a partner you trust to understand your practice's value and your opportunities. Even if you're not ready to sell, it's good to know your options.
Troy Jones is a practice transition consultant with Professional Transition Strategies. He has nearly 20 years of experience in the dental industry. Jones graduated from the University of Evansville in Indiana with a Bachelor of Science degree in business administration (marketing and finance). He can be reached at troy@professionaltransition.com.
The comments and observations expressed herein do not necessarily reflect the opinions of DrBicuspid.com, nor should they be construed as an endorsement or admonishment of any particular idea, vendor, or organization.