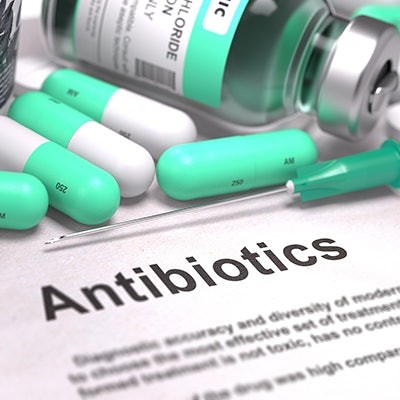 Most adults and children who visit the emergency department (ED) for toothaches leave with prescriptions for antibiotics, according to a retrospective study published July 6 in the American Journal of Emergency Medicine.
About 9 in 10 adults and approximately 6 in 10 children who presented at EDs with dental pain without obvious signs of infection were prescribed antibiotics. About half of adult patients were prescribed opioids, the authors wrote.
"Opioids and antibiotics are overused for the ED treatment of simple toothache in adults and children," wrote the authors, led by Dr. Jeffrey S. Jones of the Michigan State University College of Human Medicine in Grand Rapids, MI.
In 2018, there were 2 million dental-related visits to EDs in the U.S. Only about 5% of the patients who visited EDs were admitted to the hospital. Since emergency rooms are not staffed or equipped to provide extensive dental treatment, procedures are seldom performed.
Instead, most patients who present with a dental problem are prescribed medication and told to follow up with a dentist. The specifics of opioid and antibiotic prescription-writing habits in EDs for dental pain are important due to heightened concerns about antibiotic-resistant bacterial strains and related deaths and the harrowing number of overdose deaths due to the nation's opioid crisis.
To explore the antibiotic and opioid prescribing patterns at EDs, Jones et al conducted a retrospective cohort analysis of patients with dental pain but no overt symptoms of infection such as fever, purulence, trismus, or intraoral and extraoral swelling.
The study included 5,957 patients -- 5,288 adults and 669 children -- who were seen at seven EDs in 13 counties in Michigan between 2018 and 2021. Clinical findings, treatment the patients received in the ED, and final disposition were extracted from patients' electronic health records, according to the study.
Of the patients, 4,775 adults (90.3%) and 409 children (61.1%) were prescribed antibiotics. Most often, they were prescribed penicillin or amoxicillin, the authors wrote.
The evidence also suggests that opioids, most often hydrocodone, were overprescribed but not as often as antibiotics. Opioids were prescribed to 2,554 adults (48.3%) and 84 children (12.6%). Despite many physicians knowing that nonsteroidal anti-inflammatory drugs are effective for dental pain, they were seldom used, they wrote.
Rather than being given prescriptions, dental patients would be better served if they were given advice and reassurance, the authors noted. Previous evidence has shown that dental patients who received written information about alternative treatments and the names of dentists who agreed to see them within a couple of days of their ED visit were less likely to return to EDs. In addition, fewer narcotic prescriptions were needed, the authors wrote.
"Data-driven solutions such as guideline implementation, patient instructions, and provider education could reduce adverse drug reactions as well as health care costs," Jones and colleagues wrote.