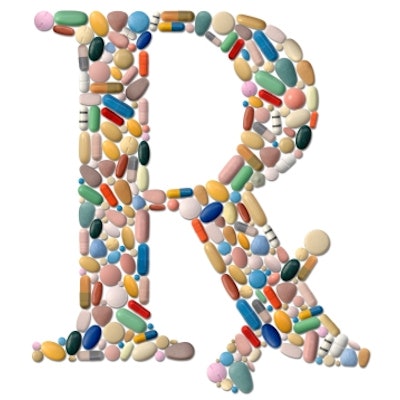 New guidelines on antibiotic use for tooth pain and intraoral swelling have shifted the mindset about the use of antibiotics in dentistry, according to a session held on July 12 at the Illinois Department of Public Health's 2022 Illinois Summit on Antimicrobial Stewardship.
Guidelines released by the ADA in late 2019 changed dentistry's thinking about prescribing antibiotics. The guidelines dispelled multiple myths, including that antibiotics must be started as soon as a patient presents with tooth pain and swelling or that antibiotics are necessary to prevent an infection from turning into something worse, said Dr. Erinne Kennedy, MPH, director of predoctoral education at the Kansas City University College of Dental Medicine in Missouri.
Clinicians instead can prescribe antibiotics and ask a patient to start them only if their symptoms worsen or certain symptoms develop. Most importantly, clinicians are recognizing that it is best to only prescribe antibiotics when they are absolutely needed, she said.
"These new mindset shifts continue to support the development and practice of antibiotic and antimicrobial stewardship in dentistry," Kennedy said.
Immunocompetent vs. immunocompromised patients
The ADA developed its antibiotics guidelines in collaboration with the ADA Methods team, dentists, a pharmacist, an emergency medicine doctor, an oral microbiologist, and an internal medicine physician with expertise in infectious disease. The guidelines were created to assist general dentists in managing immunocompetent patients with dental pain and swelling.
It's important to note that immunocompetent is defined as the ability of the body to mount an appropriate immune response to an infection, Kennedy said.
"There's a gray zone here," she said. "Does this include patients with uncontrolled diabetes? That is such a spectrum that we didn't make a recommendation on that specifically."
By definition, immunocompromised patients do not meet the criteria for this recommendation, Kennedy said. Immunocompromised patients can include but are not limited to those with HIV or AIDS, cancer, organ or stem cell transplants, and autoimmune conditions treated with immunosuppressive drugs, Kennedy explained.
Immediate vs. nonimmediate treatment
The guidelines focus on patients who have access to immediate definitive conservative dental treatment. Immediate definitive dental care is care within one to two days, Kennedy said. Definitive conservative dental treatment is an accepted standard for treatment of pulpal and periapical conditions, such as pulpectomy, pulpotomy, nonsurgical root canal and incision, and drainage of an abscess.
When definitive care is available, antibiotics should only be prescribed to patients with pulp necrosis and localized acute apical abscess if they also have systemic involvement, according to the guidelines. However, if immediate definitive care is not available, antibiotics should be prescribed for patients with pulp necrosis and localized acute apical abscess even if they do not have systemic involvement. There is no recommendation in the guidance addressing if a tooth extraction is required, Kennedy said.
Further, antibiotics should not be given to patients with symptomatic irreversible pulpitis with or without symptomatic apical periodontitis even when immediate definitive care is not available. Clinicians should "watch and wait" before giving antibiotics for pulp necrosis plus symptomatic apical periodontitis, Kennedy said.
"Adults who are not severely immunocompromised that are experiencing tooth pain and/or swelling are best served not by antibiotics but by dental treatment and, if needed, over-the-counter pain relievers such as acetaminophen and ibuprofen," she said. "This statement is so powerful because it really led to a mindset shift."
Future approaches to antibiotic stewardship
Curbing antibiotic overuse and antimicrobial resistance is critical in healthcare, including dentistry. Clinicians can help achieve antibiotic stewardship by doing the following:
Prescribe first-line antibiotics when possible.
Identify true penicillin allergies to allow more first-line antibiotics to be used.
Encourage shortened duration of antibiotic use.
Understand patients' symptoms and how they resolved, and ensure antibiotic use is stopped within 24 hours of symptoms being resolved.
Kennedy encouraged clinicians to use the U.S. Centers for Disease Control and Prevention's checklist to guide their antibiotic prescribing.
"(It) is useful for prescribing," Kennedy added. "It's absolutely essential that you have a diagnosis before prescribing. If you don't have a diagnosis, then you don't have a reason or evidence-based practice for prescribing."
Additionally, Kennedy recommended that clinicians check out the Massachusetts antibiotics toolkit. It can be used in several ways, including as a retrospective for a review of antibiotics and as a note-type template so that information is collected in every visit where a patient presents with tooth pain or swelling.
Perhaps one day, dentists may be required to document indications for antibiotics, but that day is not here yet. Still, following the guidelines can contribute to patient safety.
"The development of this guideline contributes to antibiotic stewardship in dentistry and creating a safer dental visit," Kennedy said.