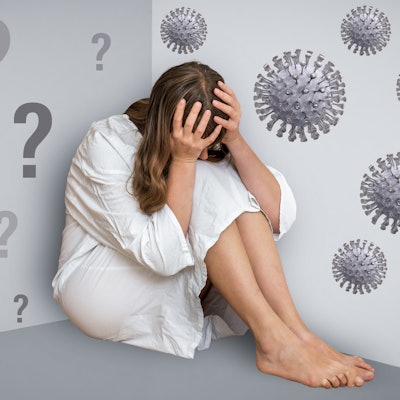 Approximately 50% of disposable isolation gowns made outside the U.S. or by nontraditional manufacturers have failed to meet required protection standards, according to tests performed by the nonprofit medical device evaluator ECRI.
The flawed gowns put dental teams at risk of exposure to bloodborne and airborne pathogens, including SARS-CoV-2, according to a release from ECRI, which advises healthcare facilities and government agencies about product safety worldwide.
"As we have seen [firsthand], manufacturer test reports or certificates are not a guarantee that these gowns are safe and effective," Michael Argentieri, ECRI's vice president for technology and safety, said in the release.
"We are advising our members against purchasing gowns that do not adequately protect healthcare workers, especially during the pandemic," Argentieri said.
Hospitals, dental practices, and other healthcare providers have struggled to obtain personal protective equipment (PPE), including gowns and masks. The pandemic and the lack of a centralized approach to procuring PPE in the U.S. has led to shortages, forcing organizations to turn to alternative supply sources, some of which may provide unsafe products.
The institute issued a high-priority alert to healthcare organizations in the U.S., informing them of its safety concerns after testing 34 different types of disposable gowns that came from overseas or from nontraditional manufacturers. ECRI quality assurance experts conducted the testing.
Testing revealed that 52% of gowns with unstated levels of protection failed to meet the Association for the Advancement of Medical Instrumentation's (AAMI) lowest level for protection. ECRI also tested gowns that claimed to have AAMI-level protection. The evaluations showed that 50% did not meet the AAMI PB70 standard, a system for the evaluation and classification of liquid barrier performance, according to the institute.
ECRI is warning healthcare workers to use products sourced from outside the U.S. only in extremely low-risk environments or have the products undergo independent lab tests. They should be tested for liquid impact and hydrostatic penetration to verify barrier effectiveness.
"Our research shows that you can't judge the authenticity of the product based on its appearance, labeling, or packaging without product testing," said Dr. Marcus Schabacker, PhD, ECRI's president and CEO.