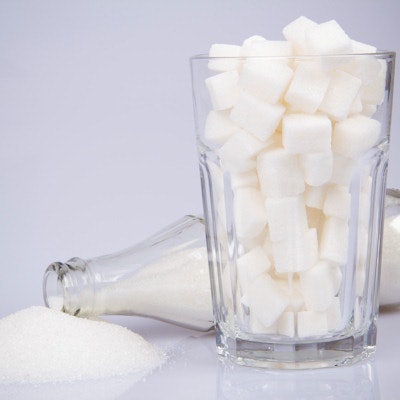 Consuming sugary drinks has been linked to an increased risk of death from all causes, according to the findings of a long-term study published on September 3 in JAMA Internal Medicine. The study included almost 452,000 individuals from 10 European countries.
The chances of death from all causes was higher among people who consumed soft drinks, including sugar-sweetened and artificially sweetened beverages. The results support initiatives to reduce sugar-sweetened beverage consumption, the authors noted.
"This study found that consumption of total, sugar-sweetened, and artificially sweetened soft drinks was positively associated with all-cause deaths in this large European cohort," wrote the authors, led by Amy Mullee, PhD, from the University College Dublin School of Public Health in Ireland. "The results are supportive of public health campaigns aimed at limiting the consumption of soft drinks."
The study included adults enrolled in the European Prospective Investigation into Cancer and Nutrition, an ongoing study that initially recruited participants from 1992 through 2000. At the study outset, participants recorded their soft drink consumption through a questionnaire. Years later, the researchers analyzed their long-term health trends.
Participants who consumed two or more soft drinks per day had a higher risk of dying from all causes. The finding held true whether participants consumed sugar-sweetened beverages or artificially sweetened ones.
Consuming sugary drinks was also linked to death from several diseases, including circulatory diseases, digestive diseases, and Parkinson's disease. However, no association was found for deaths associated with cancer or Alzheimer's disease.
In addition, participants with a healthy body mass index (BMI) who consumed sugar-sweetened or artificially sweetened drinks had a higher risk of death. The researchers suggested that the associations between sugary drink consumption and mortality may be independent of any role that body fat may play.
"In support of this hypothesis, positive associations were found between total, sugar-sweetened, and artificially sweetened soft drinks with deaths from all causes, circulatory diseases, and digestive diseases among participants with healthy weight," they wrote. "These results may suggest that soft drinks alter mortality risk independently of adiposity, possibly because of the high glycemic index of sugar-sweetened soft drinks, which elevates blood glucose levels and may, in turn, lead to insulin resistance and inflammation."
The authors cautioned that correlation does not equal causation and study participants were only asked about sugary drink consumption at the study outset. Nevertheless, this is one of the largest studies to investigate sugary drink consumption and mortality rates, and the findings were significant, they noted.
"In this study, the high level of consumption of total, sugar-sweetened, and artificially sweetened soft drinks was associated with elevated risks of death from all causes," the authors wrote. "Further studies are needed to investigate the possible adverse health effects of artificial sweeteners."