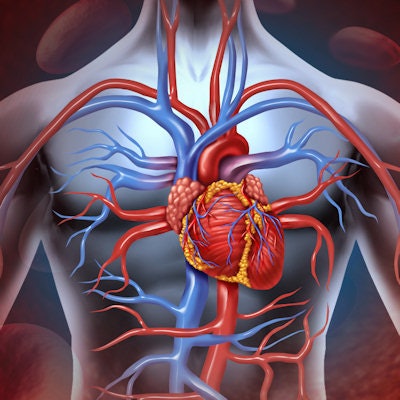 Periodontal treatment is beneficial for patients with cardiovascular disease, right? Not so fast. A systematic review of high-quality research on the topic found scarce evidence that it could prevent cardiovascular disease recurrence and no proof of the therapy's effectiveness for primary prevention.
The researchers looked for randomized controlled trials that investigated whether periodontal treatment in patients with chronic periodontitis prevented cardiovascular disease recurrence in those with a previous diagnosis (secondary prevention) or initial occurrence in those not previously diagnosed (primary prevention). They found only one study that was of low quality and inconclusive evidence. Their review was published in the Cochrane Database of Systematic Reviews (November 7, 2017).
The lead author of the review was Chunjie Li, MD, PhD, DDS, an associate professor at State Key Laboratory of Oral Diseases at Sichuan University in Chengdu, China.
However, American Academy of Periodontology (AAP) President Steven R. Daniel, DDS, told DrBicuspid.com that periodontal disease treatment should be recommended if necessary.
"While we await quality evidence on whether periodontitis treatment can have an impact on cardiovascular disease management, periodontal disease treatment should be recommended for all patients if necessary, as good periodontal health is a key component of good overall health," Dr. Daniel stated.
Insufficient evidence
While studies have shown an association between periodontitis and cardiovascular disease, research is still exploring whether periodontal treatment has an effect on the disease.
The researchers conducted the current review for three reasons:
To evaluate the quality of the studies that have been done on the effectiveness of periodontal therapy at preventing cardiovascular disease
To investigate the effects of this treatment on preventing the occurrence of cardiovascular disease
To discover the effectiveness of this treatment on the management and recurrence of cardiovascular disease in patients with chronic periodontitis
Comprehensive searches were conducted for randomized, or quasi-randomized, controlled trials with at least one year of follow-up on the effectiveness of various periodontal treatments for primary or secondary cardiovascular disease prevention. After screening numerous studies, the authors identified only one randomized controlled trial that qualified for inclusion: the Periodontitis and Vascular Events (PAVE) study published in the Journal of Periodontology (February 2009, Vol. 80:2, pp. 190-201).
The researchers found that this study had a high risk of bias due to the lack of blinding of patients and study personnel and also the failure of some patients to comply with their assigned therapy. The study had 303 participants with periodontitis and a previous diagnosis of cardiovascular disease who were randomized to undergo periodontal treatment (intervention) or community care (control).
Afterward, the participants were observed for six to 25 months. Five cardiovascular events were reported in the periodontal treatment group and seven in the community care group, which was not statistically significantly different.
"We found very low evidence that was insufficient to support or refute whether periodontal therapy can prevent the recurrence of [cardiovascular disease] in the long term in patients with chronic periodontitis," wrote the review authors, adding that they found no evidence of primary prevention.
More research needed
"Periodontal disease treatment should be recommended for all patients if necessary, as good periodontal health is a key component of good overall health."
— Steven R. Daniel, DDS
The authors acknowledged the imprecision in their results because of the inclusion of only one study with an inadequate sample size.
In addition, the study did not review modifiable cardiovascular risk factors, heart function parameters, or revascularization procedures, and it did not assess the timing of periodontal therapy, they wrote. They also noted that treatment for cardiovascular disease may influence periodontal health.
The authors emphasized the need for more randomized controlled trials on periodontal treatment for primary and secondary cardiovascular disease prevention, including those that report on all-cause or disease-related deaths after follow-up of at least one year, stratify patients according to periodontitis severity, and control for confounding factors, such as inflammation. Supragingival scaling could be provided to the control group in order to blind participants, the authors suggested.
Opportunity for prevention
The existing evidence linking periodontitis and cardiovascular disease presented an opportunity for preventive care, according to Dr. Daniel.
"Although the results of this Cochrane study are inconclusive, the existing evidence of periodontal disease's association with cardiovascular disease lays a foundation for expanding preventative opportunities and measures of care for individuals with [cardiovascular disease]," he wrote.
More randomized, controlled trials are needed to expand what we know about gum health and its impact on the rest of the body.
"I expect that, per the authors' conclusions, there may be more randomized controlled trials exploring the secondary benefits of periodontal treatment and other quality modes of study that emphasize and expound upon what we know about the impact of gum health on systemic health," he stated.